Recipe
Make your own lemonade with a twist - a hint of lavender. Take this easy lavender lemonade recipe to the next level by using fresh lemons from your backyard and home-grown lavender. A nice, refreshing treat on a hot day or make for family and friends.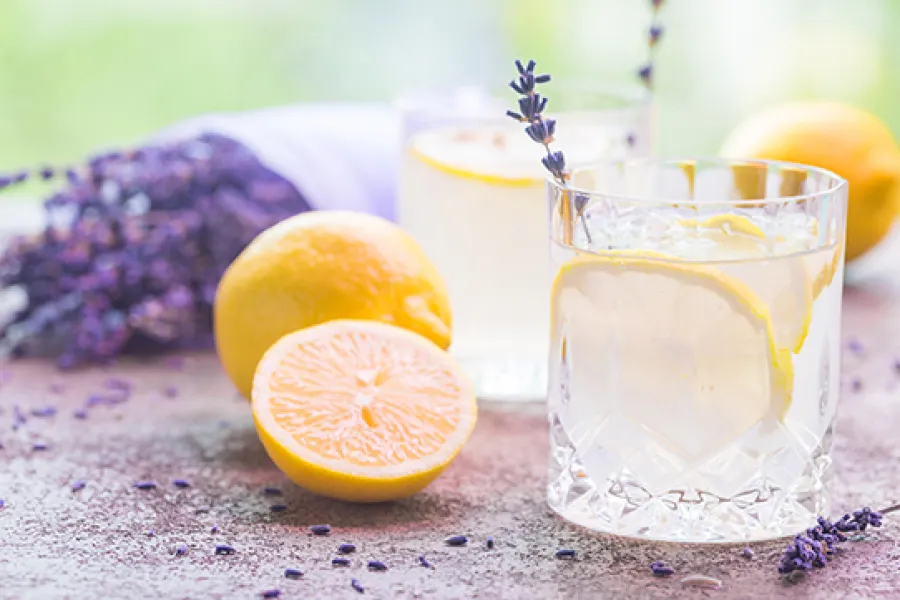 Instructions
In a saucepan, bring 2.5 cups of water and 1 cup of sugar to boil to make a simple syrup.
Once boiling, turn off the heat & add freshly-washed lavender. Let the syrup cool to room temperature (or refrigerate overnight to use the next day).
Once the simple syrup is cool remove the lavender stalks (strain if necessary).
In a pitcher, combine lavender-infused simple syrup, lemon juice (strained to remove seeds) and the remaining 2.5 cups of water.
Taste and adjust if necessary: add more lemon juice if too sweet, add more sugar if too tart, add ice or more water to adjust concentration.
To serve, garnish with a lemon slice and sprig of fresh lavender.
Ingredients
5 cups water
1 cup white sugar
Small handful of fresh lavender stalks (4-5 pieces about 4" long)
1 cup of fresh lemon juice (about 4 large homegrown lemons)