Full Sun Project
Step 1:
Choose terracotta pots in 3 sizes.
Step 2:
Fill the largest pot ¾ full of potting soil. Tamp down the soil to make it firm, add more if needed.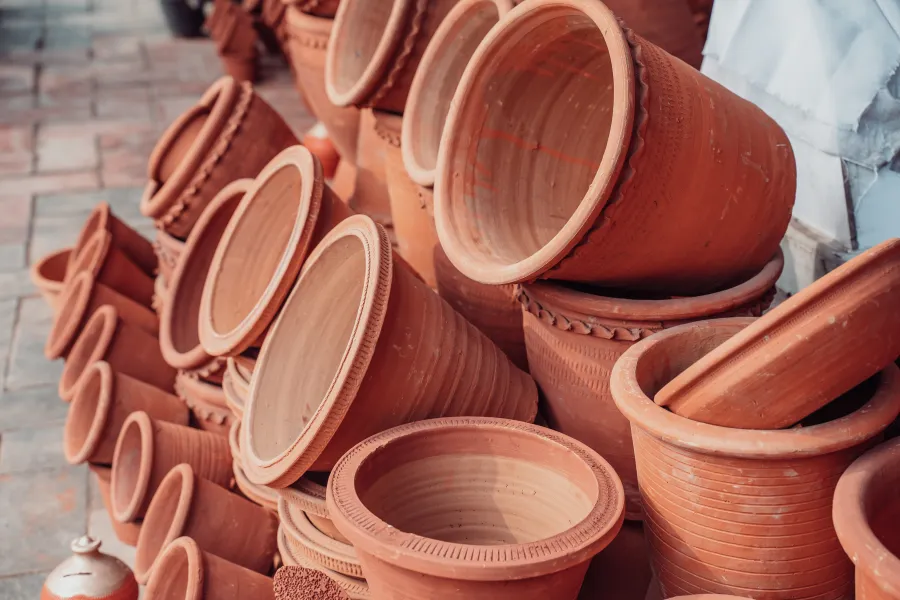 Step 3: Place the medium terracotta pot on top of the soil. Fill it ¾ full of potting soil. Tamp it down as well and as more soil as needed.
Step 4: Place the smallest terracotta pot on top and fill it ½ full.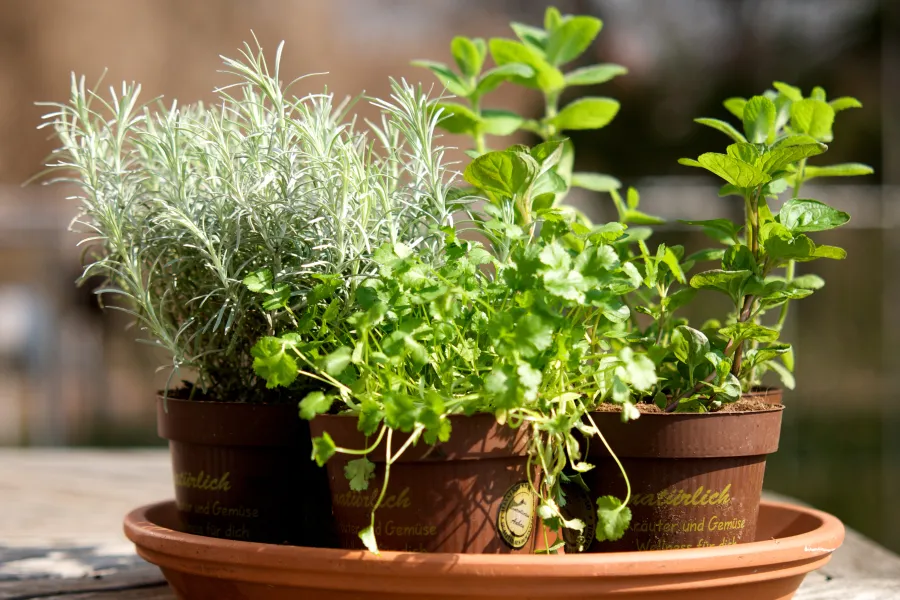 Step 5: Sprinkle Dr. Earth Root Zone Starter Fertilizer in each layer. This fertilizer is organic; perfect for herbs.
Step 6: Plant 4 inch herbs according to the recipe starting with the bottom layer and working your way to the top. Plant all your favorite herbs.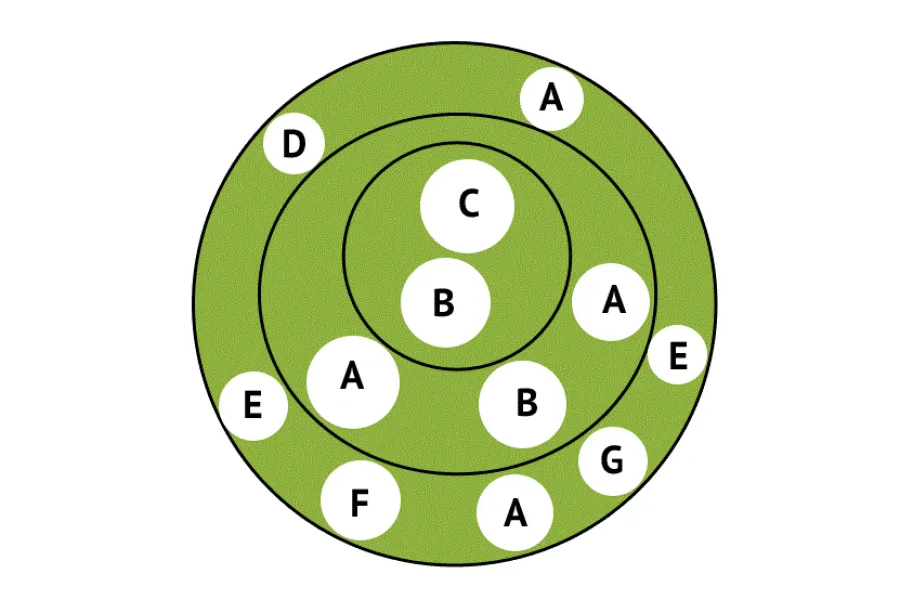 Step 7: Fill in around the plants with potting soil.
Step 8: Water in thoroughly.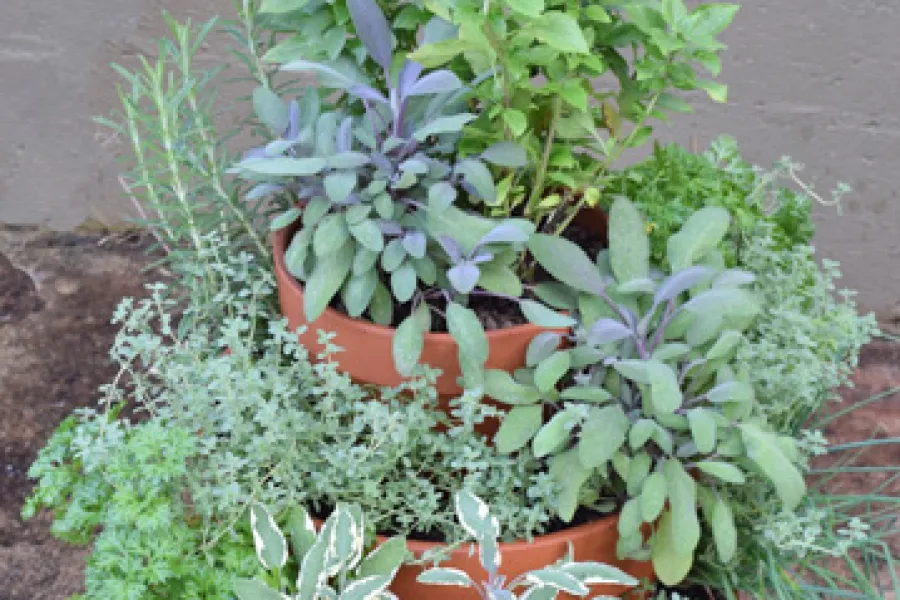 Recipe List
Project time: 45 minutes
Plant a stacked herb garden using several containers and you can have a mixed herb garden nearby even in the smallest spaces.
A - Variegated Thyme
B - Purple Sage
C - Columnar Basil
D - Rosemary
E - Parsley
F - Tricolor Sage
G - Chives
Shopping List
1 - 14 inch terracotta pot
1 - 10 inch terracotta pot
1 - 6 inch terracotta pot
1 - bag Dr. Earth Pot of Gold Potting soil
1- box Dr. Earth Root Zone Starter Fertilizer organic
3 - 4 inch Variegated Thyme
2 - 4 inch Purple Sage
1 - 4 inch Columnar Basil
1 - 4 inch Rosemary
2 - 4 inch Parsley
1 - 4 inch Tricolor Sage
1 - 4 inch Chives