Now is the Best Time to Plant
Imagine walking in your backyard and pulling a sweet, ripe peach from your tree. You bite into the peach that is slightly warm from the summer sun. It's so juicy you lean forward as the juice drips from the fruit. Rather than having to imagine this make it a reality with help from your local experts at Armstrong Garden Centers.

While we can plant year-round in California, January & February is the best time to plant fruit trees. The cooler months allow roots to easily establish and prepare for new spring grown. Plus, planting in winter allows you to take advantage of the winter rain.

Top 5 Fruit Trees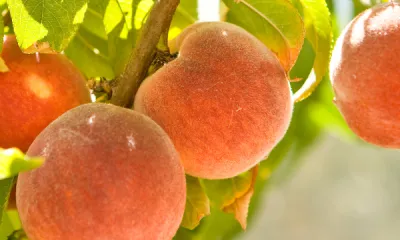 Honey Babe Peach
A dwarf peach tree that's great for home orchards
Sweet, yellow freestone, rich peach flavor. Heavy bearing 5 ft. tree. Early to mid-July. Excellent choice for home orchard. Estimated chill requirement: 400 hours or less. Self-fruitful.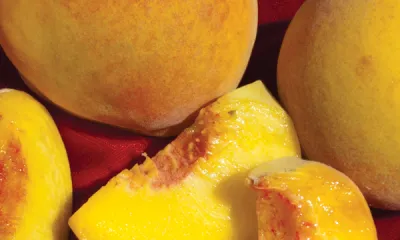 Red Baron Peach
The best freestone peach for California climates
Flowering/fruiting. Large, juicy, firm, richly flavored yellow freestone fruit. Showy double red blossoms. Mid-July. Low chilling requirement, 250-300 hours. Self-fruitful.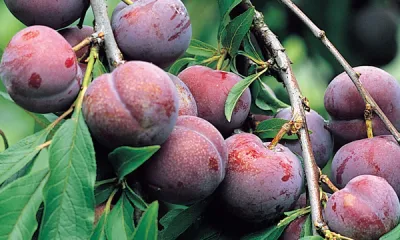 Santa Rosa Plum
The most popular California plum
Juicy, tangy, flavorful. Reddish-purple skin, amber flesh tinged red. Ripens in late June. Chilling requirement 300 hours. Self-fruitful.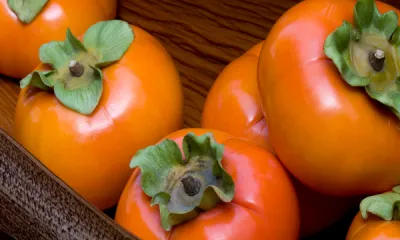 Fuyu Jiro Persimmon
The top fresh-eating persimmon
Delicious, large, firm, orange red fruit when fully ripe.Bright red pulp is delicious and aromatic. Very productive.Self fertile. Maturity height can reach 20' to 30' tall.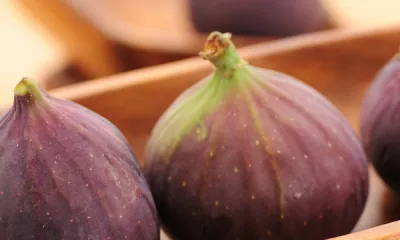 Brown Turkey Fig
A ready-to-eat fig
Attractive deciduous garden tree has an interesting winter appearance. Especially tasty, brownish-purple fruit produced twice each year: late spring and late summer. Needs light annual pruning.

Take advantage of winter rains to water trees.
Establishes roots for faster & stronger spring growth.
Best selection available.
Armstrong has the best assortment of fruit trees that are perfect for our California landscape. Choose from peach, plum, apple, nectarines, fig trees and more. Choose trees that grow large or can even be planted in large pots on a patio. Our local garden experts will be here every step of the way to help you select the perfect fruit trees for your yard.