Recipe
Take grilled chicken from boring to exciting with home-grown fresh herbs. This recipe uses a variety of fresh herbs along with lemon juice to create a marinade that will turn your chicken into an explosion of fresh flavor. Don't forget to set aside some of the fresh herbs to use as a topping so your chicken not only tastes good but also looks stunning on a plate.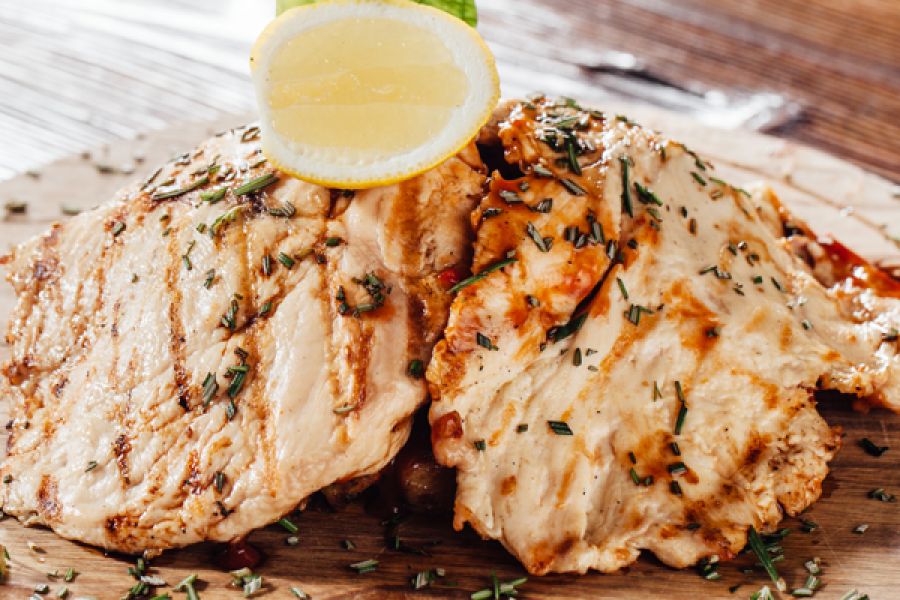 Instructions
Start this recipe in the morning so the chicken has time to absorb all the delicious herby marinade!
Put the chicken and all other ingredients into a large Ziploc bag. Marinate in the fridge for 6 - 8 hours.
Prepare to cook the chicken: Preheat your BBQ to medium-high. Place chicken on well-oiled grates
Grill the chicken, flipping once until cooked through. Watch for flare-ups.
When done, the internal temperature should be 165.
Ingredients
From the Garden
2 Tbsp - Fresh Stripped Rosemary, Chopped Fine
3 Tbsp - Fresh Stripped Thyme
1/2 Cup - Fresh Stripped Oregano, Chopped Roughly
2 to 3 - Cloves of Garlic, Smashed
1 - Lemon, Zest and Juice
From the Market and Pantry
4 - Chicken Breast (Skin On)
1/4 Cup - Dry White Wine
3 Tbsp - Olive Oil
1/2 tsp - Sea Salt
1/2 tsp - Fresh Ground Pepper