DIY
Plant a Butterfly Garden
Butterfly Garden Design
You'll be rewarded every time you see butterflies fluttering about as they gather nectar from your beautiful garden.
Step 1: Choose a sunny site, about 6x4 feet.
Step 2: Amend the soil. Apply plenty of Dr. Earth Motherland Planting Mix at a 50/50 ratio with the native soil and a pre-plant fertilizer like Dr. Earth's Root Zone fertilizer, following directions. Turn the soil well, mixing in the planting mix, native soil and fertilizer.
Step 3: Choose plants. Place shrubs and taller perennials at the rear, mid-range plants in the middle and short or trailing ones in the front—like a school choir. It won't look as stiff as it sounds
Step 4: Dig holes for the plants, keeping the soil level of the plants at the same soil level as your garden.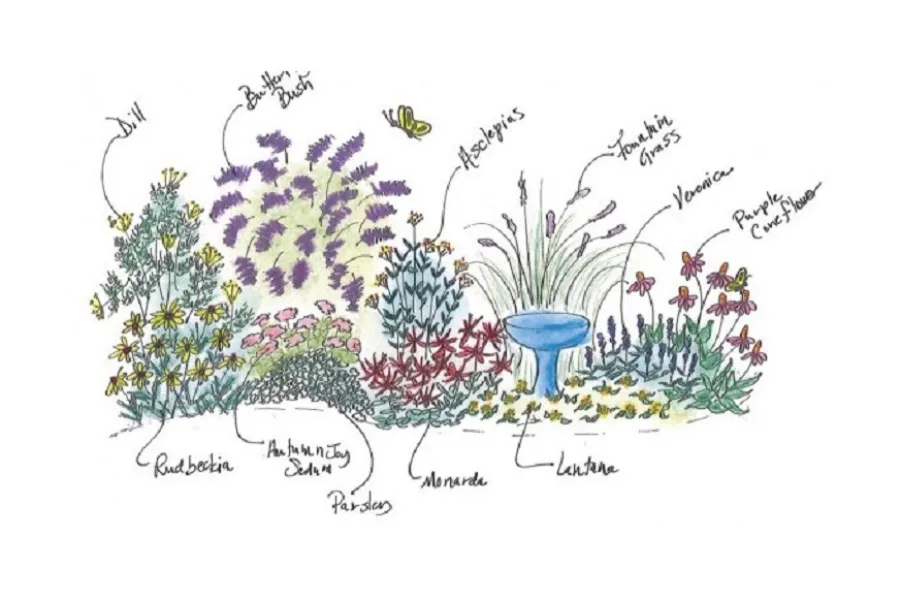 Plant List
Dill
Rudbeckia

Butterfly Bush

Autumn Joy Sedum

Parsley

Asclepias

Monarda

Fountain Grass

Lantana

Veronica

Purple Coneflower