November
Lawn & Garden Tips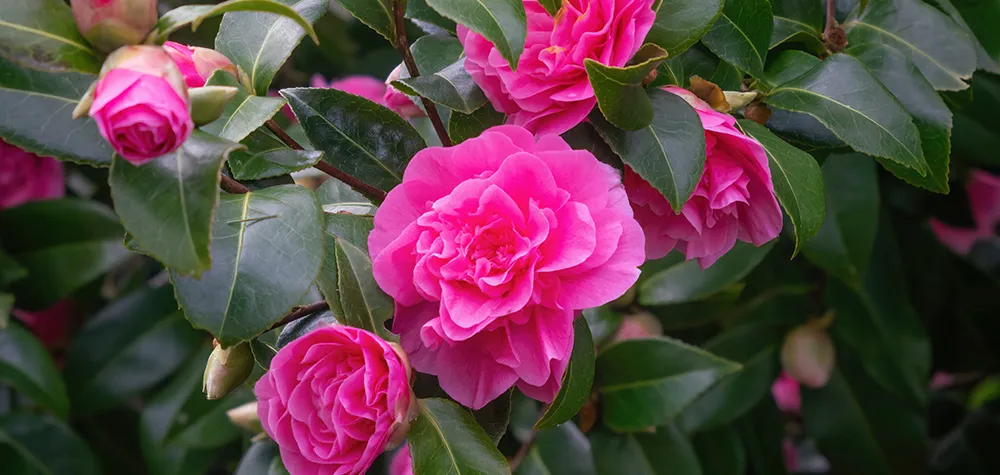 November In the Garden
Fall is for planting. November is still a great month to finish up your fall planting. The days are shorter, and the soil is cooling off even though the days are still warm allowing roots to establish easily.
When planting, remember the success is in the soil. Our native sandy or clay soils lacks organic matter and the ability to retain water and nutrients. For garden success, amend your soil with an organic, nutrient-rich planting mix like our Dr. Earth® Organic Mother Land Planting Mix to encourage robust root systems and proper hydration.
It's also important to add in a starter fertilizer like Dr. Earth® Organic Root Zone with high phosphorous for fast root growth. It also includes TruBiotic technology, including beneficial mycorrhizae that improves nutrient uptake for active, healthy soil.
Seasonal color change out. If you haven't already now is the time to refresh garden beds and containers with seasonal annual color or update beds for a full Christmas look mid-month. Cool-season flowers to plant now are Pansies, Violas, Snapdragons, Stock, Poppies, Cyclamen and more!
Roses are starting to sleep. Keep your roses clean and tidy by snipping off old, spent roses (deadhead). As roses start to defoliate, rake up fallen debris to reduce pest and fungus issues.
Camellia season. Now is the time when camellia sasanqua's shine in the garden with flowers in tones of red, pink and white with contrasting yellow stamens. Camellia sasanquas bloom through December and have deep green, glossy foliage that you'll enjoy year-round. Mix and match camellias for different bloom colors and heights; an Armstrong Associate can help you find the best camellia varieties for your landscape. When planting camellias remember they are an acid-loving shrub so use a planting mix like Dr. Earth® Acid-Lovers Planting Mix.
Succulents transition right into fall and are a great waterwise option. Add in color changing succulents that transform into vivid colors with the cooler temps.
California Native plants are perfect to plant now and allow their root system to establish over the cooler winter months. Look for the California Natives section at your Armstrong Garden Centers.
Keep your garden blooming & healthy. Keep your flowers blooming and your shrubs healthy by continuing your fertilizing routine. An organic, granular fertilizer like Dr. Earth or Down to Earth are great choices; they slow-release nutrients as the plants need them and won't burn your plants. Plus, they are safe to use around people and pets.
Cut back perennials that are done flowering for the season for a tidier garden. These include achillea (yarrow), columbine (aquilegia), coreopsis, daylilies, dianthus, gaillardia, lamb's ears (stachys), penstemon, rudbeckia, Russian sage, salvia, scabiosa, shasta daisy, verbena, and veronica.
Remove cool-season weeds from beds and borders.
November in the Veggie Garden
Lettuce, Kale, Spinach & Leafy Greens: It's the start of leafy green seasons! As temps start to cool, plant all your favorite greens including lettuce, spinach, kale, and chard. Leafy grows grow quickly and can be planted from a starter plant or even seed. Plant in the garden or a pot and place in full sun.
Broccoli, Cauliflower & Cabbage: It's time to plant broccoli, cauliflower, and cabbage in the garden so they are ready for cool season soups and side dishes. The sooner in the month you plant them the sooner you get to harvest. Plant in full sun in the garden from starter plants or seed.
Herbs: Take holiday meals from good to great with home-grown, fresh herbs. Plant herbs in the garden in an area that receives at least 6 hours of sun or even indoors in a very sunny window. Some of the most loved herbs for the holidays include rosemary, thyme, sage, oregano and parsley.
Root Vegetables: Hearty and full of nutrients, now is the time to plant all the root vegetables including carrots, beets, radishes, and turnips. To get the biggest, best crop plant in the garden in full sun (area that receives 6 or more hours of sunlight).
Avocados: Many avocados are producing fruit ready to harvest; remember avocadoes won't ripen on the tree. Pick your avocados and let them ripen indoors. Be sure to remove any leaf litter around avocados (don't worry; this is normal) and apply a 2-3 inch layer of mulch since their roots like to be cool
Tangerines: Many tangerine varieties are ready to eat! You can test to see if they are ready by picking a couple and tasting them. If they are sweet & juicy pick some more.
Citrus: You may notice your citrus getting some yellow leaves or dropping leaves. Don't worry; this is normal as it gets cooler and all you need to do is remove the leaf debris to prevent pest and fungal issues.
Caterpillars like to make an appearance this time of year chopping on all your flavorful garden veggies. If you see caterpillars or see their trail, apply Bonide PY (bacillus Thuringiensis). It's an organic solution that can be applied up to the day of harvest and won't affect birds, earthworms or beneficial insects.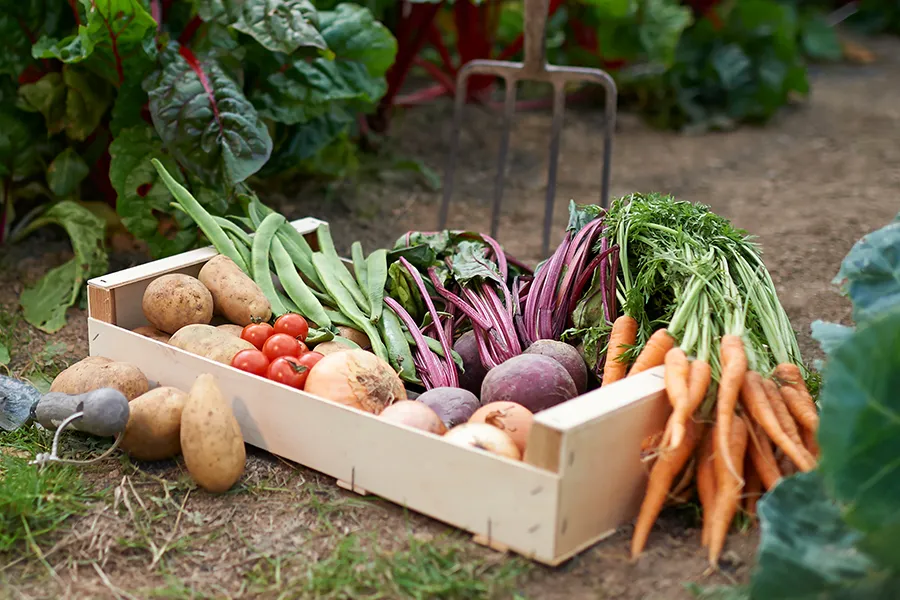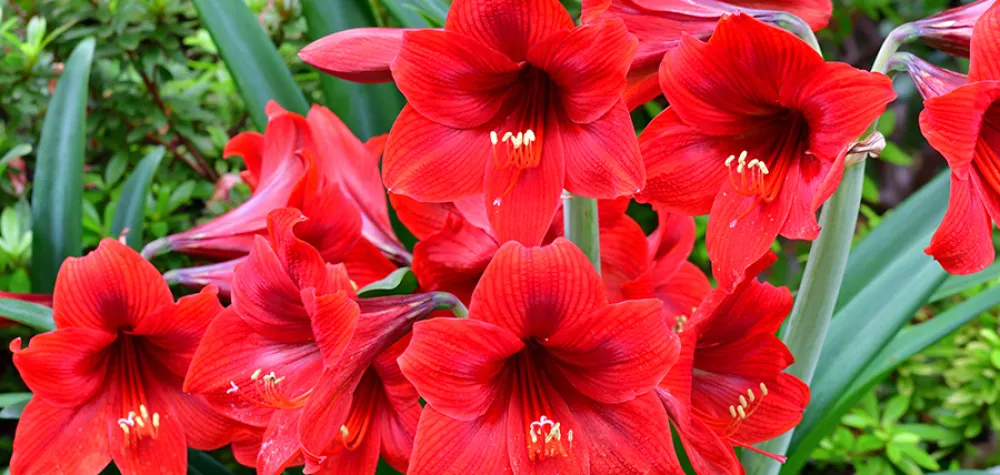 November in the Home
Perfect Poinsettia. The wait is over; Armstrong Poinsettias arrive at the beginning of November! If you've only seen red, white, and pink poinsettias you're missing out. Choose from poinsettias in tones of gold, orange and peach perfect for a harvest look and Thanksgiving and then choose from of a dozen poinsettia varieties in mid-November each with a unique color and shaped bracts (aka leaves).
Amaryllis & Paperwhites for the holidays. To enjoy the huge trumpet-shaped blooms of amaryllis or the bountiful, fragrant blooms of paperwhites for Christmas they should be planted the first two weeks of November. Select the bulbs alone or as a kit and plant in water or even just water.
Real or Life-Like Christmas Trees. November is when your home turns into a Christmas wonderland. When selecting a real Christmas tree find one that will fit your space, look good and equally as important a fresh Christmas tree. Here are a few real Christmas tree tips. A high-quality life-like Christmas tree will have guests guessing if it's real or faux. Life-like Christmas trees last for years and are perfect if you want to be fully decorated for Christmas at the beginning of November.
Time to Deck the Halls. Time flies by and Christmas will be here soon. Have fun decking your halls with life-like or real wreaths for the front door, garland for the mantel and more. Armstrong has everything you need to deck your halls for Christmas.
Up the light. The shorter days may mean your houseplants need to be moved to a brighter area. Here are some signs your houseplant is asking for more light: its looking sparse or leggy, producing smaller leaves, or the leaves (or leaf tips) are browning.
Trip them up. Keep your houseplants nice and tidy; using a sharp pruner trim off any yellow or brown leaves. Be sure to clean your pruners between plants with alcohol to reduce the spread of bacteria.
Reduce watering Warm homes and moving air (that's your AC) mean houseplants dry out faster. Signs that houseplants are receiving too much water include yellowing leaves, squishy leaves or brown edges or spots on the leaves. Also, if you start seeing pests in the soil that's a sign it's receiving too much water.
November Lawn Care
Rake leaves from the lawn and garden beds to prevent pests and diseases.
Lower lawn mower blades for cool-season lawns (such as Marathon and fescue type grass) for fall and winter.
Feed your cool-season lawn. As the weather cools, these lawns want to grow more actively, so they need nutrients to support that growth. Apply Bonide Premium Lawn Food.
Reduce watering. As the weather cools reduce your watering frequency and potentially time. Remember to water wisely being sure to water between 5-9am and water until just before you see runoff. This time of you watering twice a week is most appropriate.
If your lawn is overgrown now is the time to dethatch or aerate your lawn.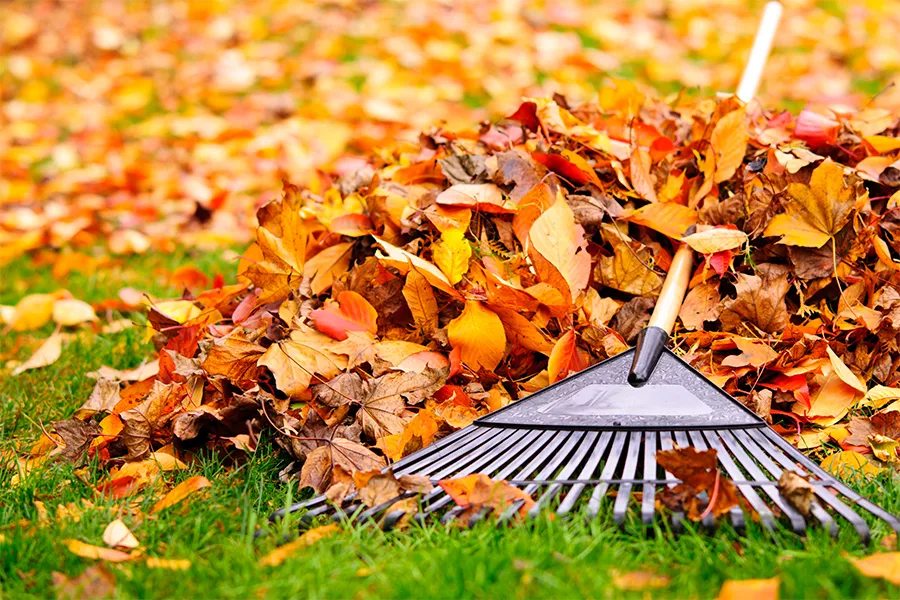 November Birding
Keep your bird feeders full. With less flowers in bloom, it's more important than ever to keep your bird feeder full.
Enjoy birds with your coffee. Place at least one bird feeder where it'll be visible from where you enjoy your morning coffee or tea. Watching and connecting with nature can help reduce stress and be a form of meditation.