Locally Grown by Armstrong
Armstrong Poinsettias
Set the stage for the holidays with Armstrong florist-quality poinsettias. Choose from traditional red poinsettias along with unique poinsettia varieties in various shades of red, pink, cream, and white that you won't find anywhere else. With so many colors, Armstrong poinsettias are perfect for decorating your home for Thanksgiving, Christmas, and New Year's.
Armstrong poinsettias are planted in July in only the best Danish potting soil and carefully tended to, getting just the right amount of water and light. Each poinsettia is hand-pinched, so it has a strong stem and a beautiful, full plant.
Choose your favorite poinsettia variety and place in an area that gets bright, indirect light in your home or even in protected garden areas. It's best to keep your poinsettia away from heat sources like fireplaces and vents. Keep your poinsettias watered so that the soil is just moist to the touch; they shouldn't be in standing water. Your Armstrong poinsettia will last through the holidays.

Selection varies by store and throughout the season, visit us often to extend the display of unique blooms in your home.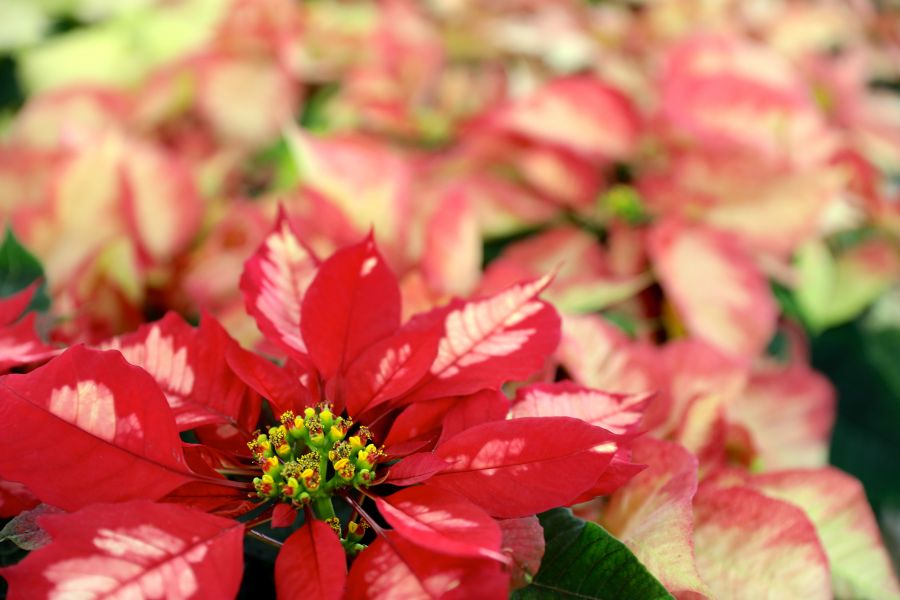 Armstrong Poinsettias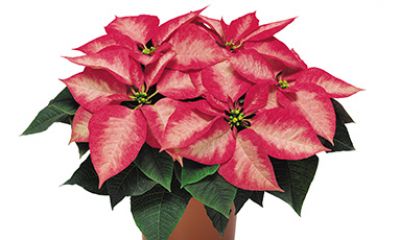 Poinsettia Ice Crystal
As remarkable as the name, 'Ice Crystals' bracts are cream down the middle and shimmer into pink.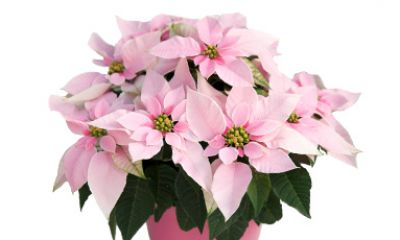 Poinsettia Princettia Pink
This soft, pillowy pink poinsettia has smaller bracts with just as much impact as a standard poinsettia.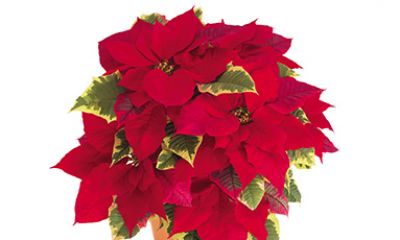 Poinsettia Tapestry
The top of the plant has clean, red bracts that are offset with the two-tone green foliage.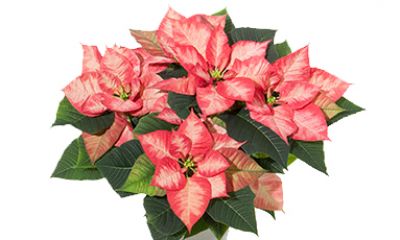 Poinsettia Christmas Beauty Princess
Variegated bracts sport red edges that fade to pink in the center with a watercolor effect. Its compact habit keeps flowers snug together.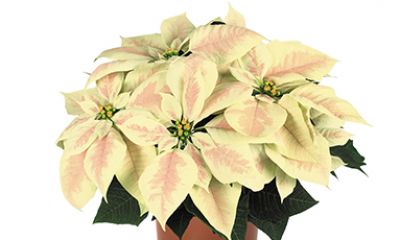 Poinsettia Marble
Bi-colored bracts feature creamy ivory on the edge that deepens to soft pink in the center.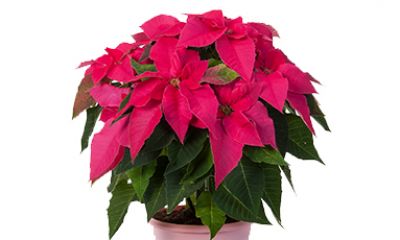 Poinsettia Princettia Queen Pink
Bold, hot pink bracts on a compact form make an eye-catching statement for anyone wanting a nontraditional Christmas look.

Poinsettia Christmas Season Pink
Big, showy bracts in watermelon pink cover the plant.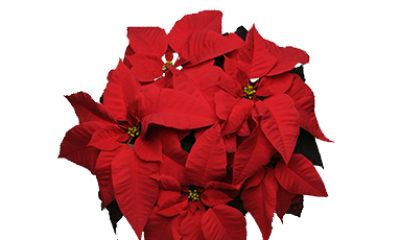 Poinsettia Christmas Season Red
Slightly elongated bracts of intense crimson color create a multi-layered look as large bracts drape down and smaller ones are upright.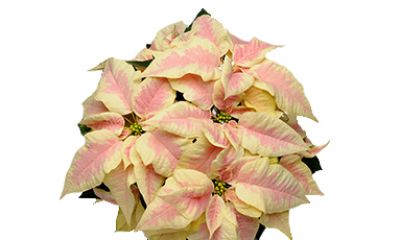 Poinsettia Christmas Season Marble
Medium sized bracts of vanilla-cream with carnation-pink centers. Light green transitional leaves plus dark green create more interest.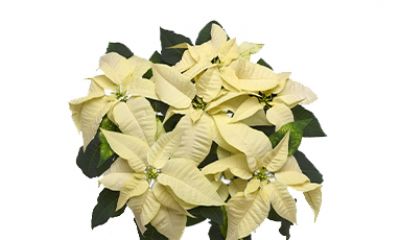 Poinsettia Christmas Season White
Creamy alabaster-white bracts are slightly elongated and drape gracefully for a refined look.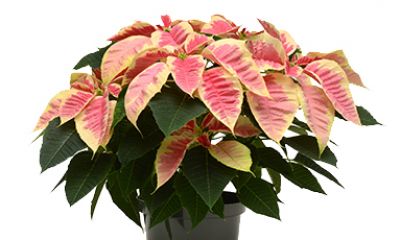 Poinsettia Christmas Beauty Marble
Bi-colored bracts with a rich, sweetheart pink edged in a buttery cream color.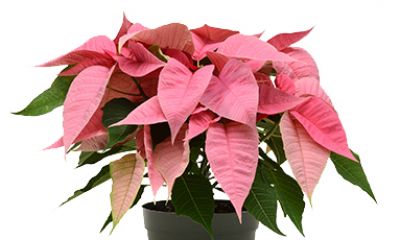 Poinsettia Christmas Joy Pink
A classic deep pink poinsettia with large, fluffy bracts perfect for cheery Christmas décor.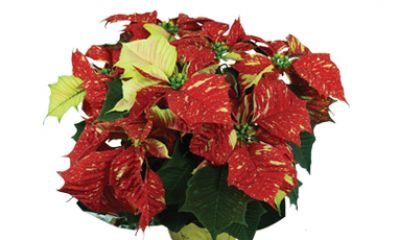 Poinsettia Christmas Quilt
Unique patterns of red and white with patches of pink and cream bracts for a true quilted look.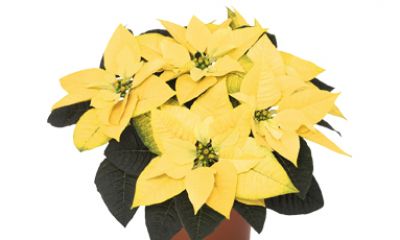 Poinsettia Golden Glo
The vibrant yellow, cream bracts are perfect Thanksgiving & Christmas.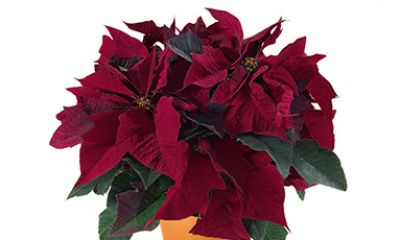 Poinsettia Maroon
Deep, color-saturated maroon bracts perfect for an elegant Christmas setting.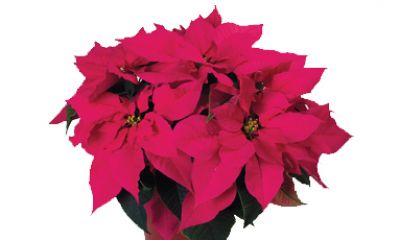 Poinsettia Polly's Pink
Hot pink bracts will add stylish, non-traditional Christmas flare.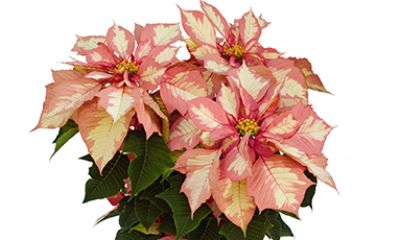 Poinsettia Sparkling Punch
Bracts have a defined edges for a unique shape and are a pale pink with a cream stripe.