Firescaping with Waterwise Plants

The Fire Risk in California

When it comes to fire, California is unlike any other state: It is the most flammable, the most dangerous, and its fire season lasts nearly eight months. With drought conditions, the risk of fire is even greater.
Our state will always be fire prone due to a unique combination of climate, terrain and location. California is comfortably situated on the globe in a region close to the sea with hot and dry summers with a mountainous terrain—all of which create favorable conditions for fire.
The Role of Plants in Fires
Wildfires will often take on a life of their own, moving at tremendous speeds, devastating everything in their paths. It has been shown, time and time again, that the proper selection of landscape plants and good maintenance will go a long way toward reducing the danger. Second only to roof type, the plants surrounding a house have an enormous influence in determining a home's survival during a wildfire. Vegetation will either lead a fire to a structure or stop it.
One of the greatest impacts a homeowner can have on the safety is to create and maintain a fire-resistant landscape. Planning ahead and consistent maintenance can help stop heartbreaking property loss and even loss of life. With careful planning a home garden or landscape can be both fire-resistant and waterwise.
No Plant is Fireproof
When making plant selections for fire-prone areas, however, please remember that there is no such thing as a fireproof plant—only fire resistant. All plants will burn if the temperature gets hot enough.
Only Well-Established Plants are Waterwise
It takes about a year for plants (waterwise, fire-resistant, or not) to become established. Only when well-established, are plants truly waterwise.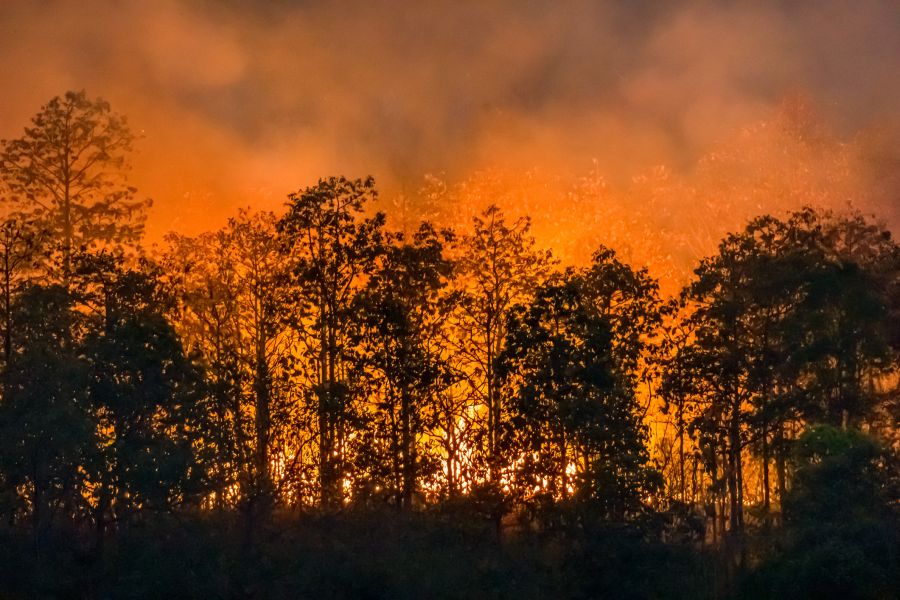 Prevention Steps
Know your plants. Research their fire retardant abilities as well as their drought tolerance.

Immediately remove any dead, diseased or dying trees or shrubs.

Extremely flammable trees and shrubs should be replaced even if they have adapted to require little water.

Keep brush and dried grass removed from the perimeter of your property so you have a "firebreak."

Keep shrubs and trees thinned out. Dense brush leads to dead debris buildup and more fuel. Keep skirts removed from palms.
Keep irrigation systems in good working order and regularly check for adequate coverage.
Eliminate large, overhanging branches from driveways that would restrict fire vehicles.
Keep your landscape in good condition.
• Feed with organic fertilizers. This will reduce quick, soft growth that often results from high-nitrogen chemical fertilizers.
• Keep plants free of pests and diseases, reducing damaged or dead growth.
• Keep yards and gardens free of weeds.
Reduce thatch buildup (dead leaves and stems) on groundcovers like ivy and lantana. Mowing every two years will keep the dead material removed.
Keep roofs and gutters free of dead leaves and other debris.
Planting in Zones
As you plan your waterwise and fire-resistant garden, think in terms of four zones. Each planting zone is designed around a particular purpose. Zone 1 is the garden zone, the space next to your home outward to 30 feet. It's best to keep this space open. Plants in these areas will be the highest water users of your "low-water" palette, a typical practice of Mediterranean-climate gardens.
Moving away from your home from 30- to 70-feet, plants should be able to stop a ground fire. This is Zone 2. Plants chosen for this zone should reach a height of only 18 inches and be able to resist embers.
Zone 3 is a transition zone and is designed to slow fires. It's approximately 71- to 120 feet from house. It's composed of drought-tolerant plants and is typically unwatered once established. It might be comprised of, for instance, a barrier planting of shrubs such as rockrose that can survive on rainwater.
For residents whose gardens adjoin foothills or natural, open spaces, these natural areas comprise Zone 4. If your home and garden is surrounded by other homes, you won't have a Zone 4.
Zone Summary
Garden Zone - 30 around house. Plants need to withstand embers. Simple designs, large open spaces. (So firefighters can move around freely.) Landscape should be watered and kept green.
Fuel Break - 31- to 70 feet from house. Must be able to stop a ground fire. No plants over 18-inches high. Plants must withstand fire.
Transition Zone - 71- to 120 feet from house. Un-watered. This zone should slow the fire. A barrier planting of shrubs such as rockrose that can survive on rainwater.
Natural Zone - Remove natural vegetation regularly. Your will not have this zone if your home is not bordered by foothills or other open, natural areas.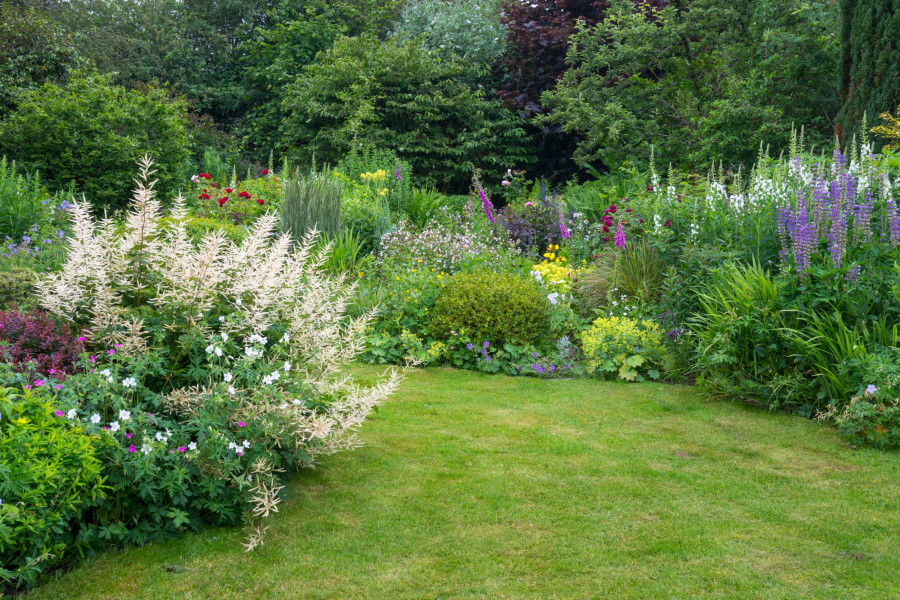 Fire-Resistant, Waterwise Trees
Tree selection should be done with care, since they will be in your garden for decades to come.
African sumac (Rhus lancea)
Carob (Ceratonia siliqua)
California bay laurel (Umbellularia californica)
Chinese Elm (Ulmus parvifolia)
Chinese Pistache (Pistacia chinensis)
Coast live oak (Quercus agrifolia)
Cork oak (Quercus suber)
Crape Myrtle (Lagerstroemia indica)
Guadalupe fan palm (Brahia edulis)
Manzanita (Arctostaphylos.)
Palo Verde tree (Parkinsonia sp.)
Paperbark Tree (Melaleuca sp.)
Strawberry tree (Arbutus unedo)
Toyon (Heteromeles arbutifolia)
Western redbud (Cercis occidentalis)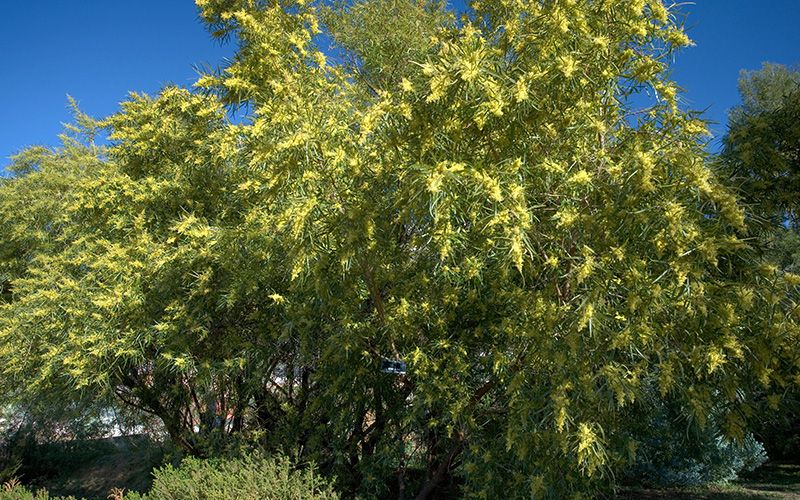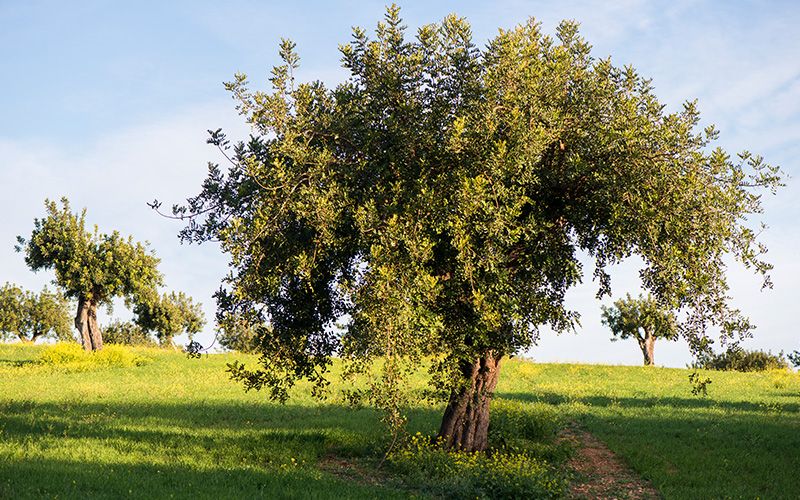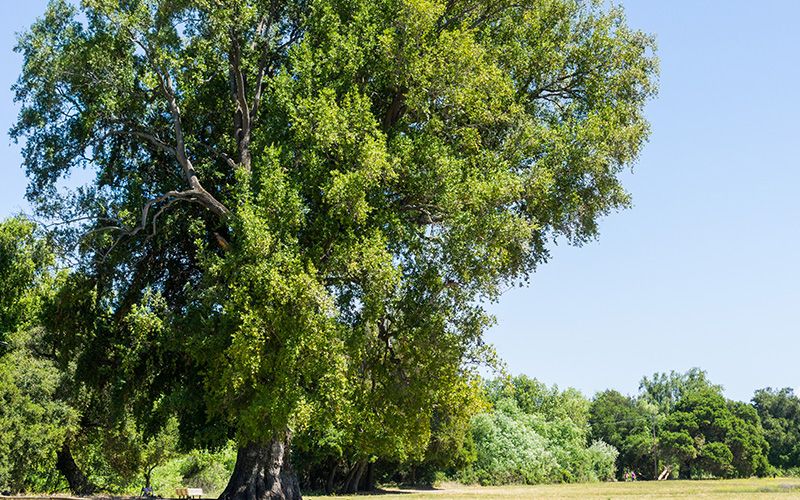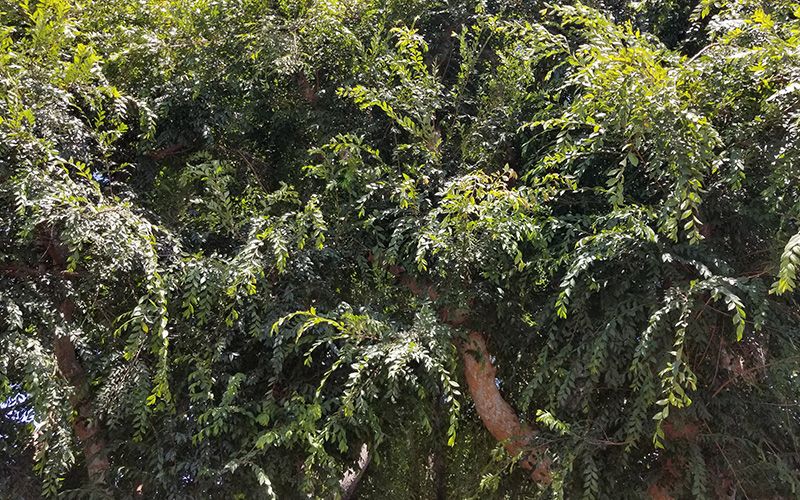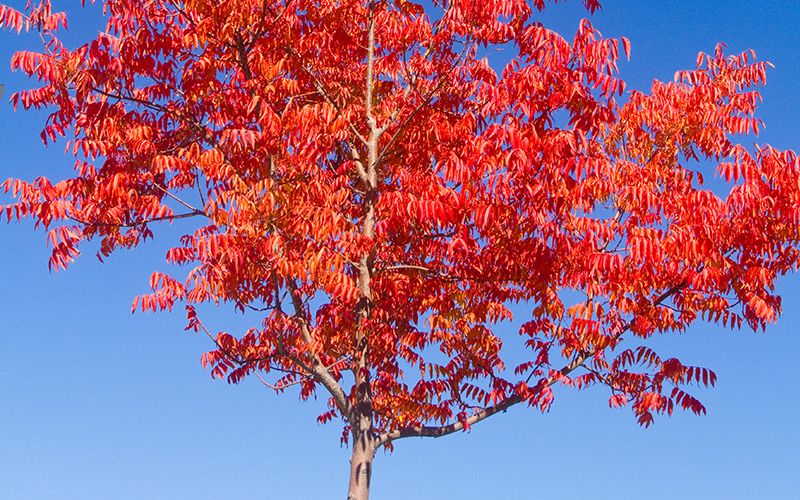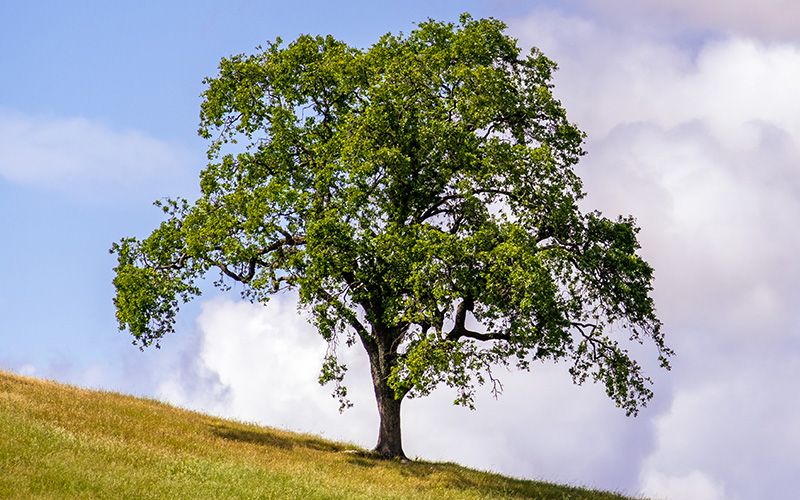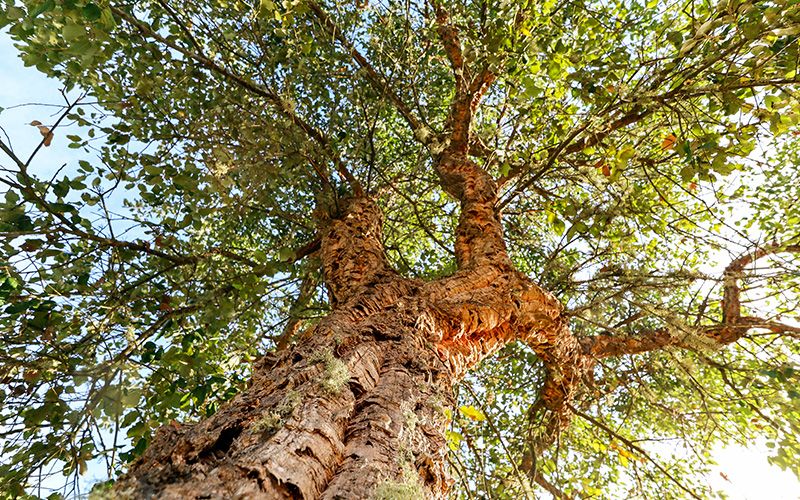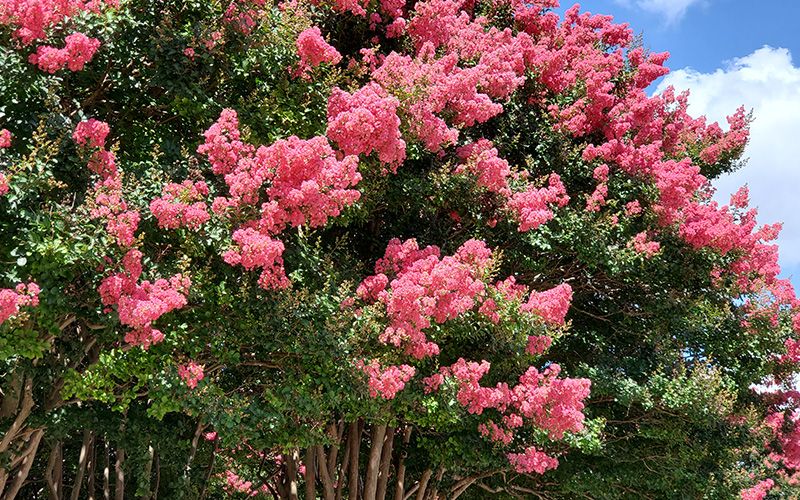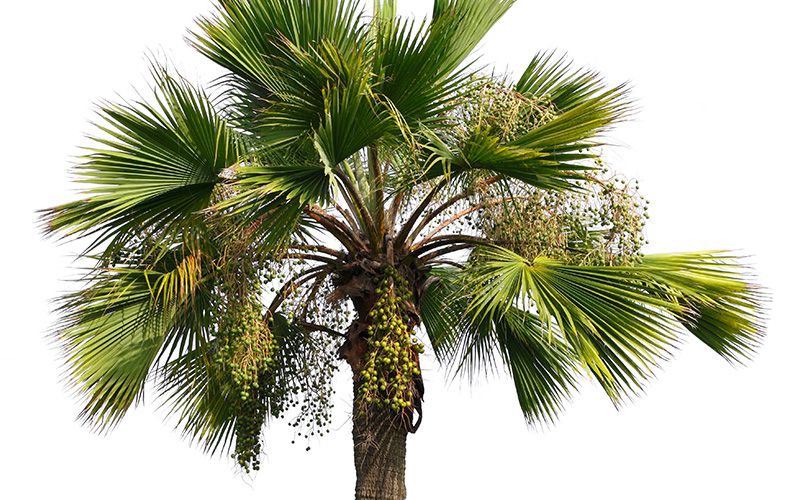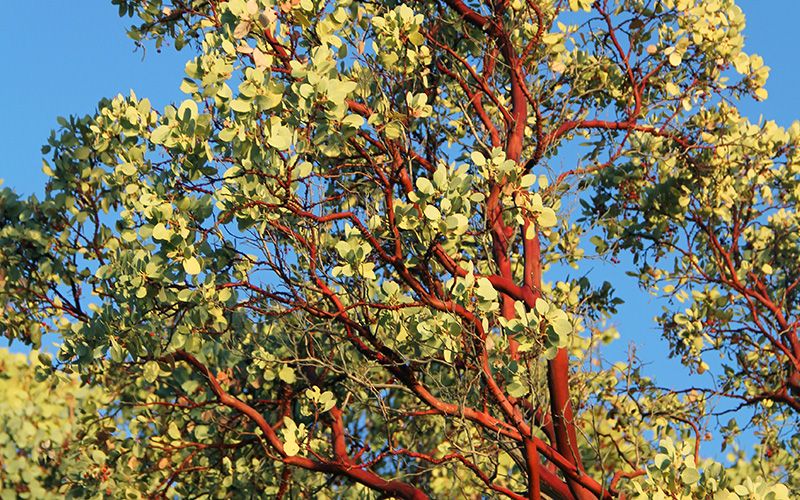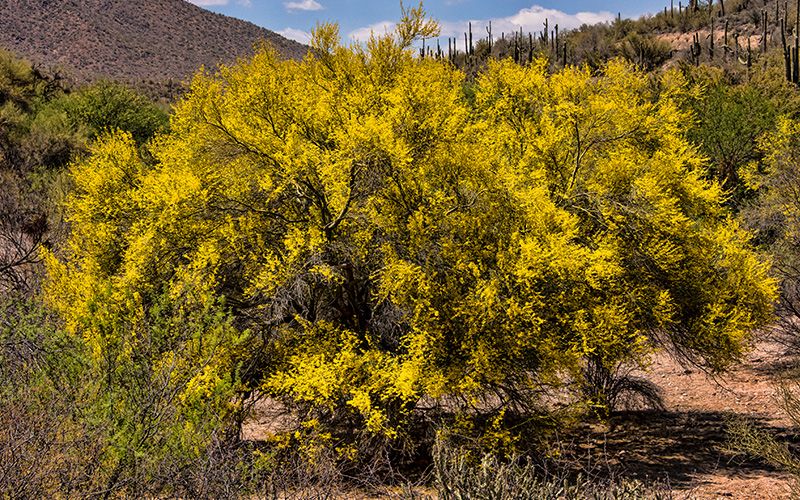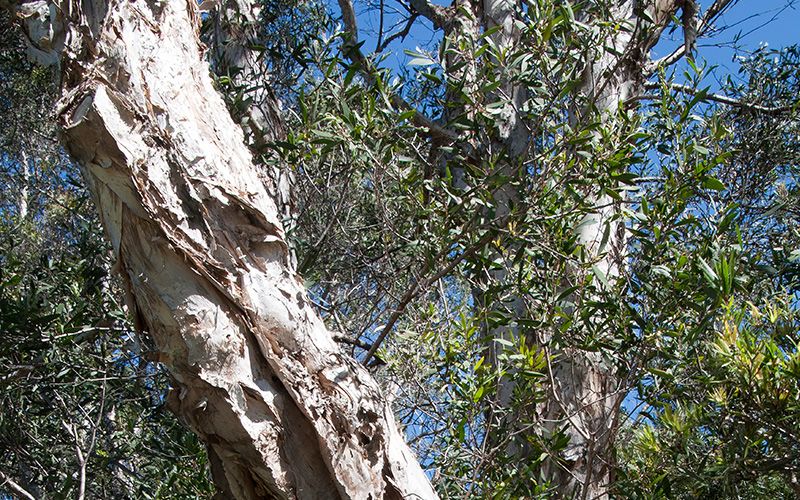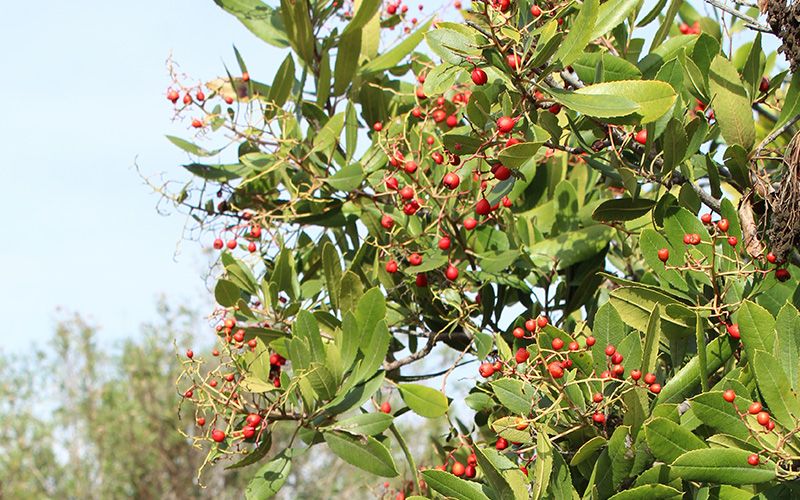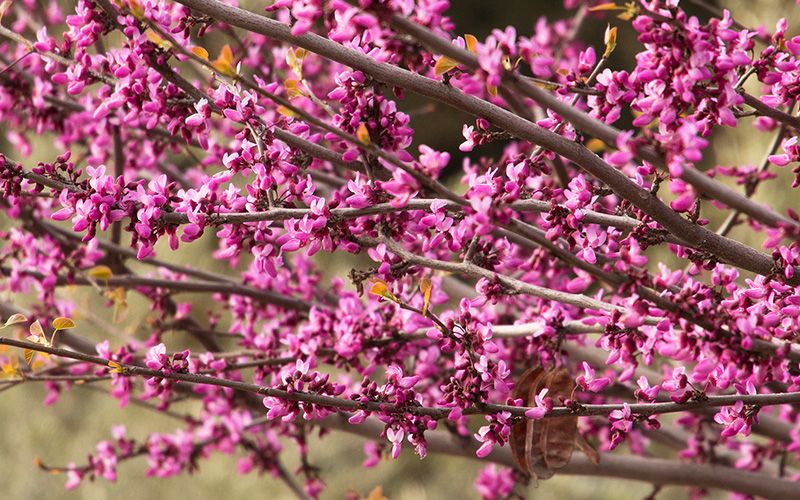 Fire-Resistant, Waterwise Shrubs
Shrubs serve as the backbone of the landscape creating layers of texture and color. Choose varieties that are easily maintained to your desired height and depth while considering what will be evergreen and what will provide seasonal color. One of our Associates can help you select shrubs that pair together and help you determine how many will be needed for your landscape.
California lilac (Ceanothus sp.)
Bush morning glory (Convolvulus cneorum)
Flannel bush (Fremontodendron sp.)
Lantana (Lantana sp.)
Matilija poppy (Romneya coulteri)
Monkey flower (Mimulus sp.)
Ocotillo (Fouquieria splendens)
Pineapple guava (Feijoa sellowiana)
Rockrose (Cistus sp.)
Silverberry (Elaeagnus pungens)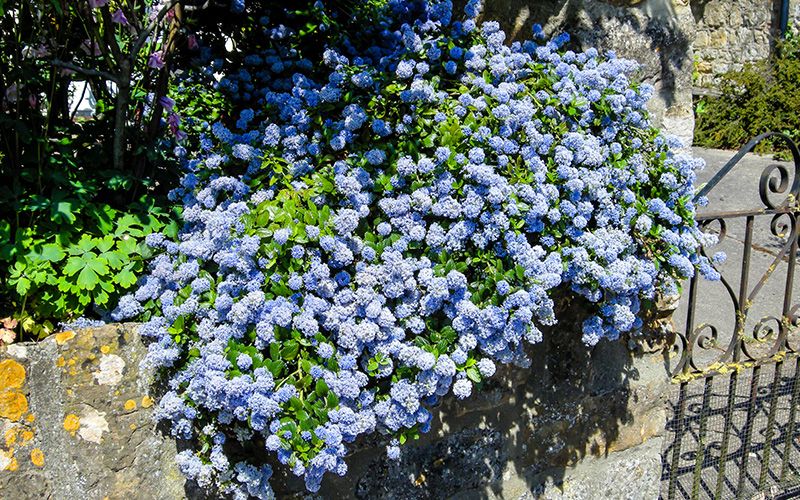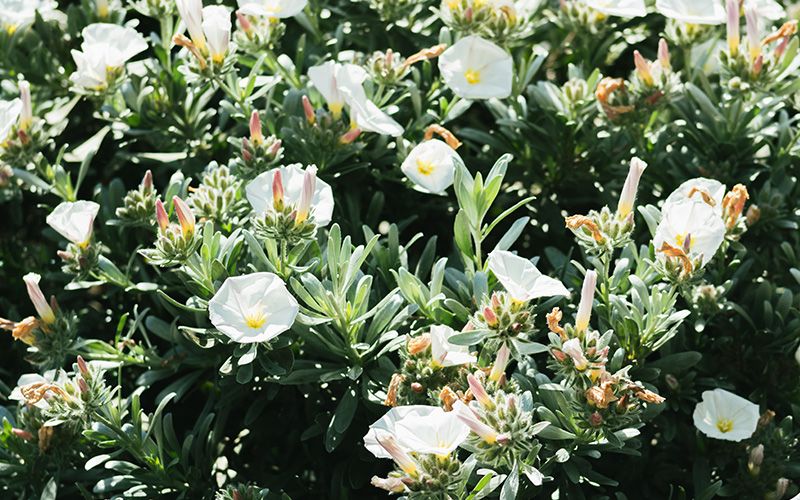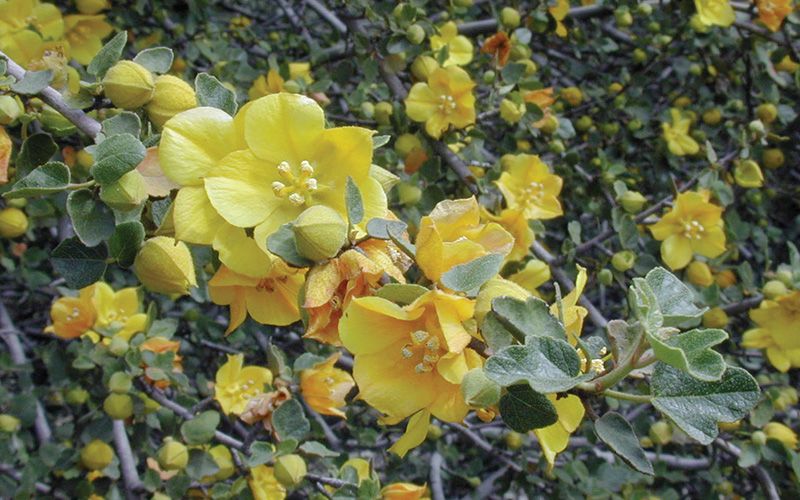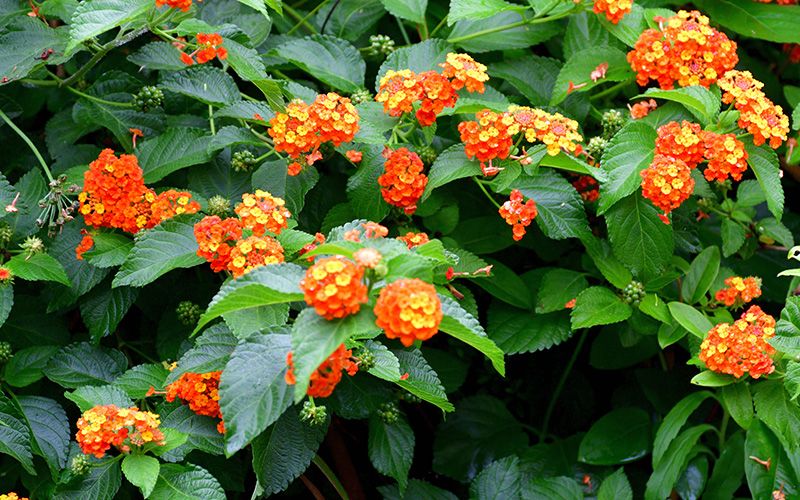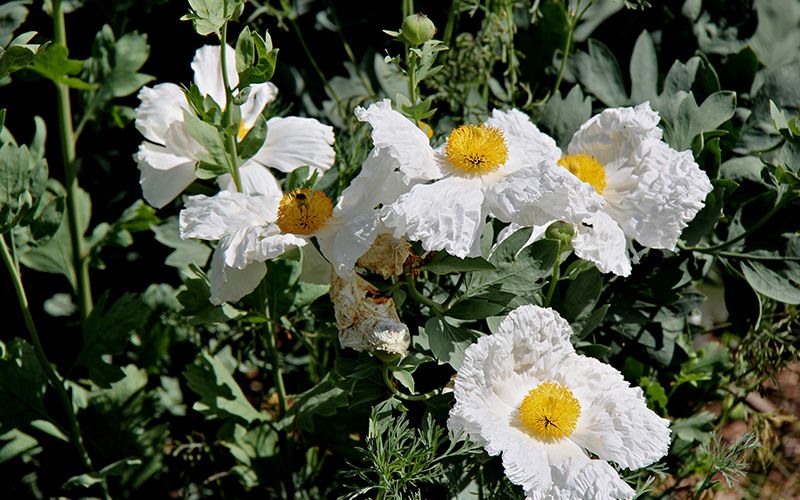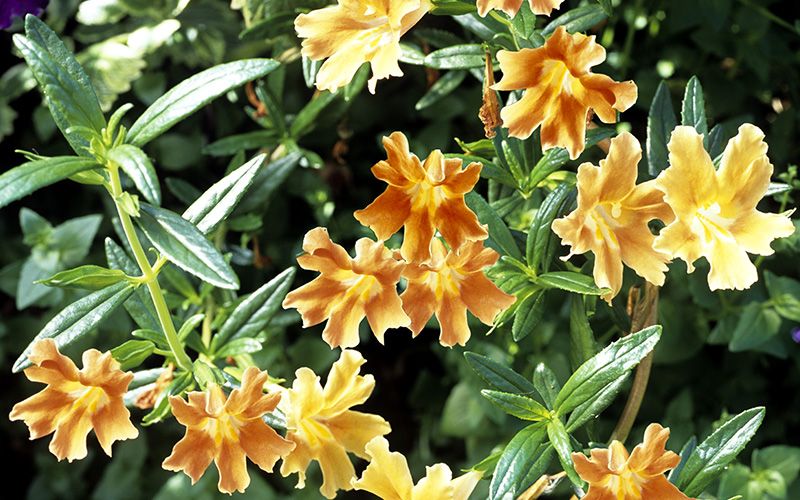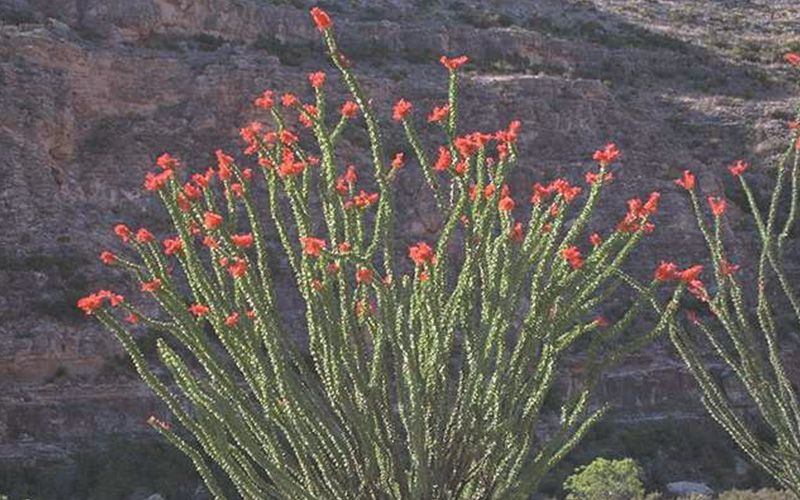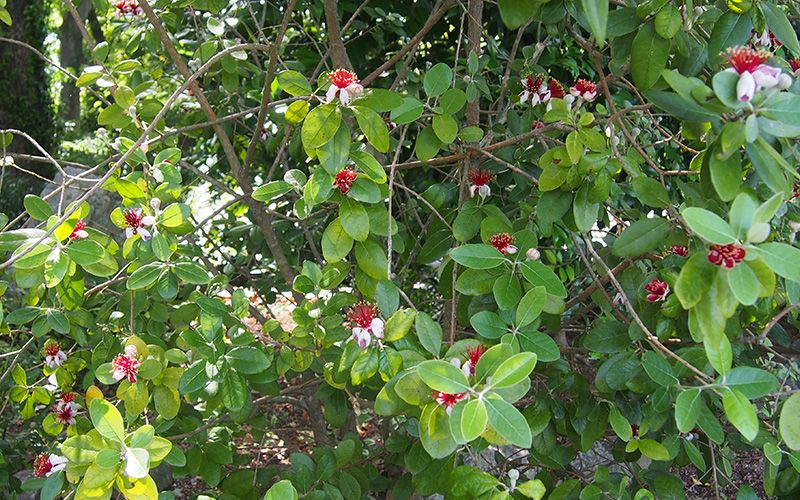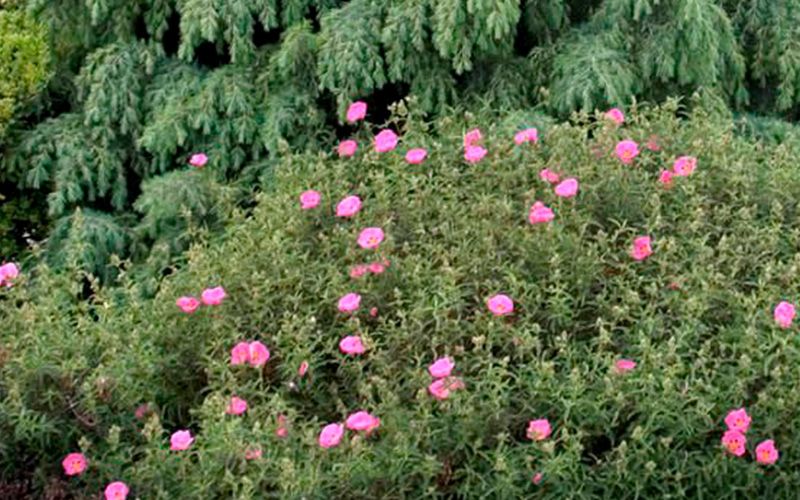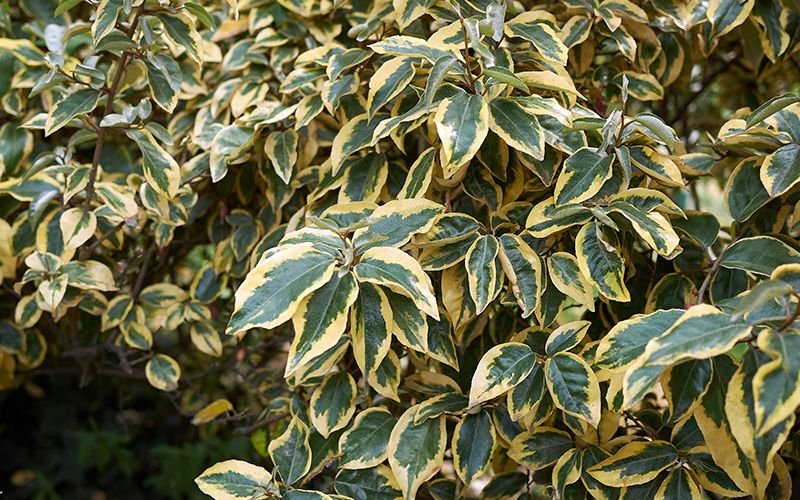 Fire-Resistant,
Waterwise Groundcovers
Groundcovers are low growing, spreading plants ideal for large areas like hillsides or for nooks and crannies like a stone pathway. They provide a dense cover and help with soil erosion.
Creeping coprosma (Coprosma kirkii)
Lantana (Lantana sp.)
Manzanita (Arctostaphylos sp.)
Myoporum (Myoporum parvifolium)
Red Apple (Aptenia cordifolia)
Rosea ice plant (Drosanthemum hispidum)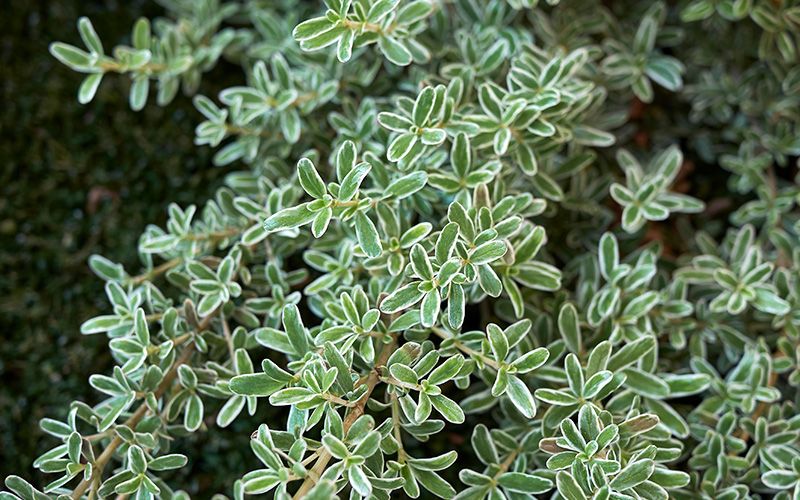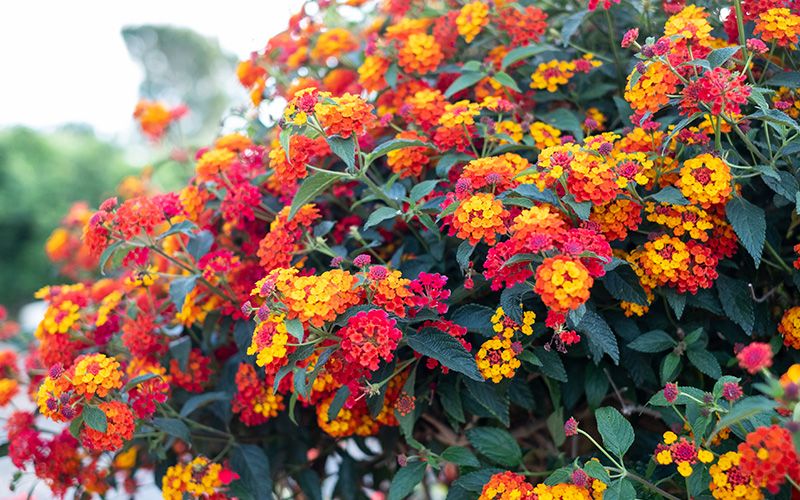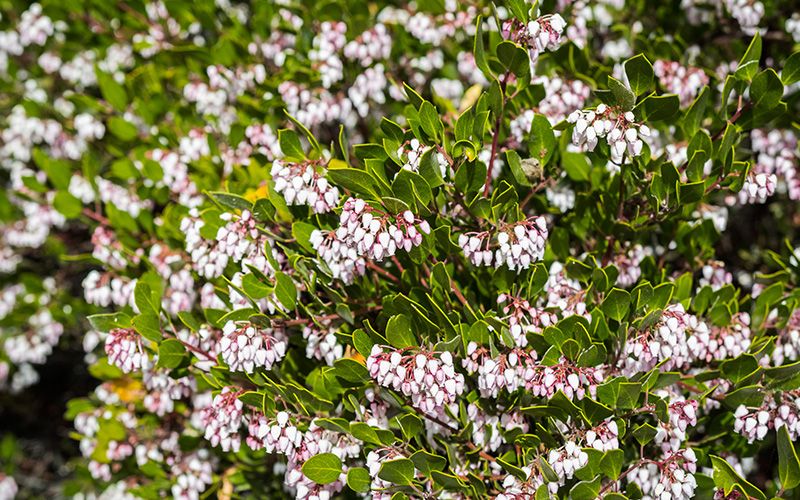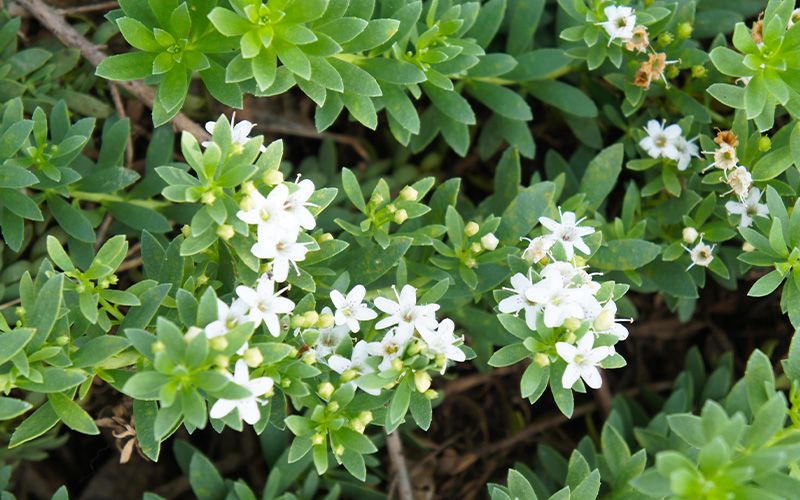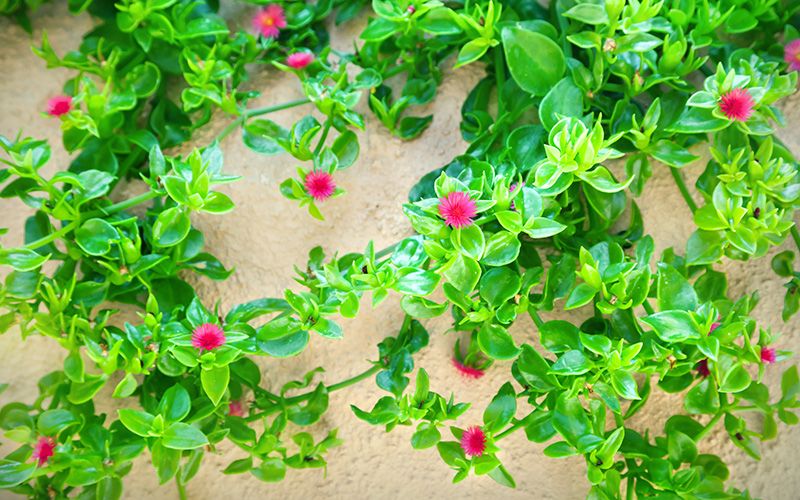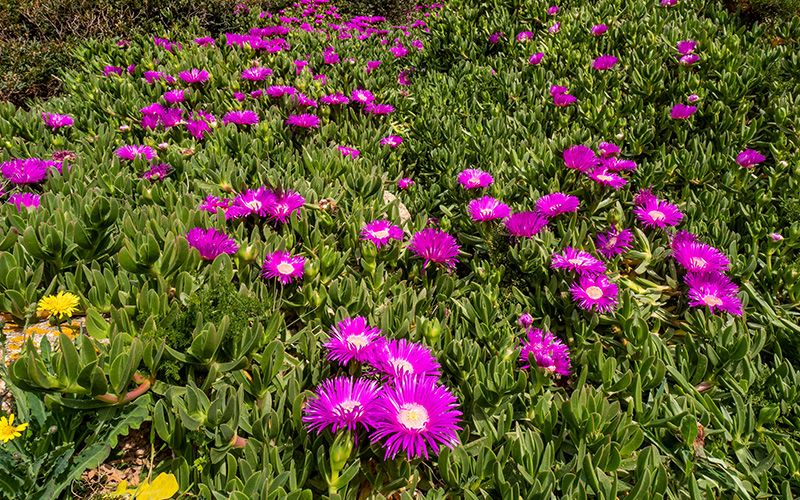 Fire-Resistant,
Waterwise Perennials
Perennials come back year after year adding seasonal beauty. Many perennials have beautiful, showy flowers that also attract butterflies, hummingbirds and bees to the garden. Incorporate the perennials that catch your eye and bring you a bit have happiness.
Blue-eyed grass (Sisyrinchium bellum)
Coreopsis (Coreopsis sp.)
Douglas iris (Iris douglasiana)
Euryops daisy (Euryops sp.)
Lavender (Lavandula sp.)
Lily-of-the-Nile (Agapanthus sp.)
New Zealand flax (Phormium sp.)
Penstemon (Penstemon sp.)
Seafoam statice (Limonium perezii)
Sea pink (Armeria sp.)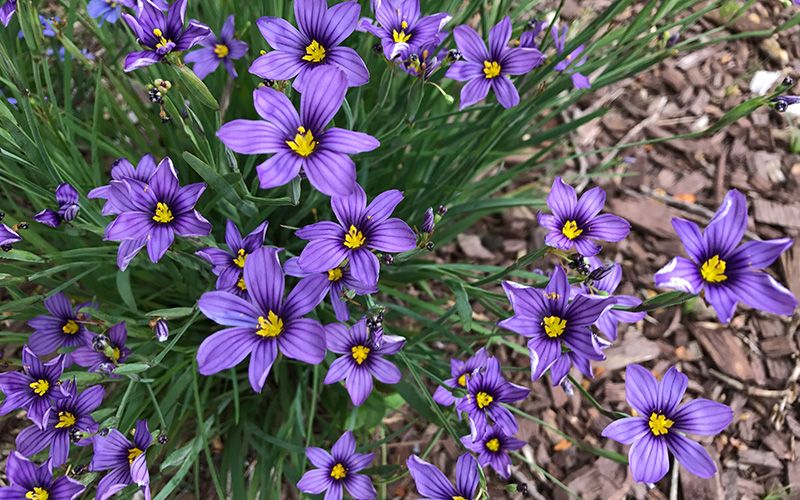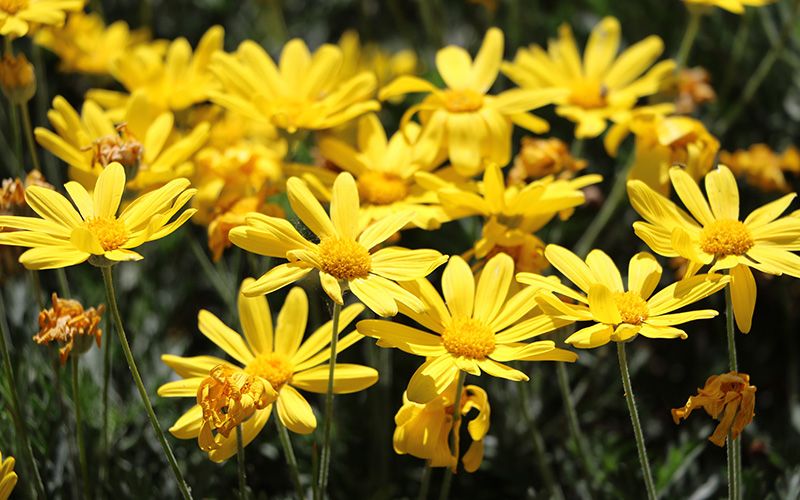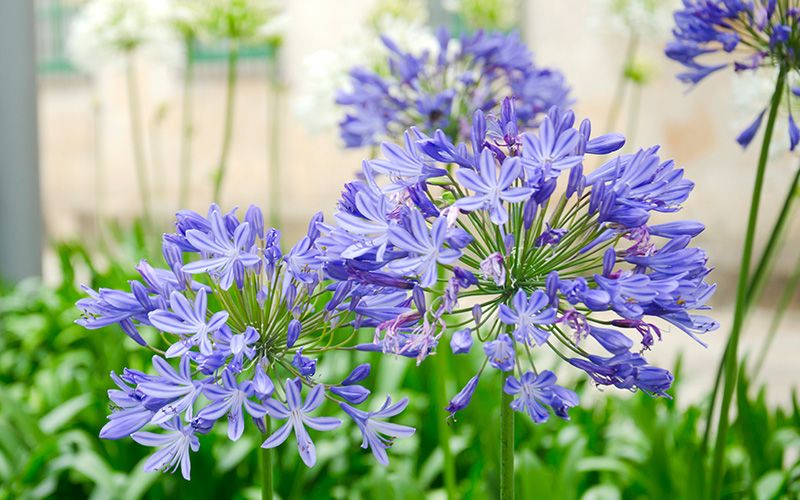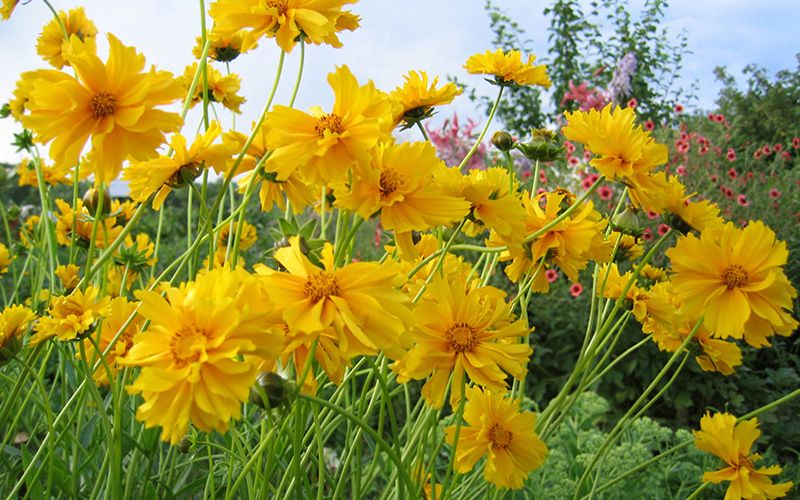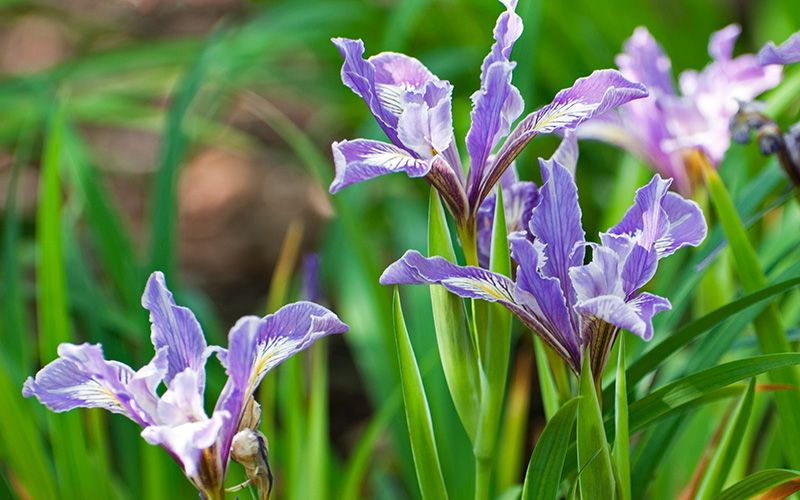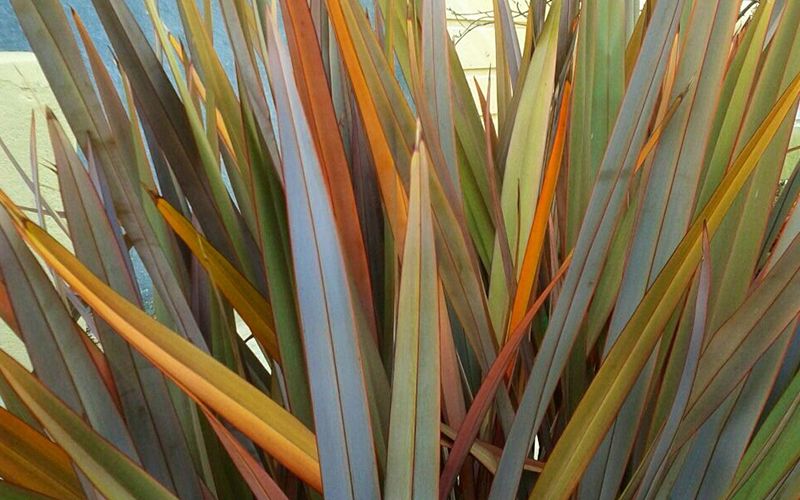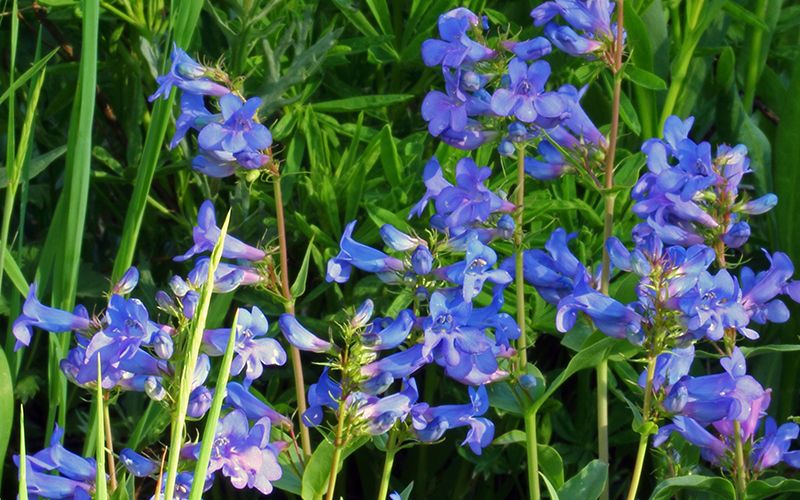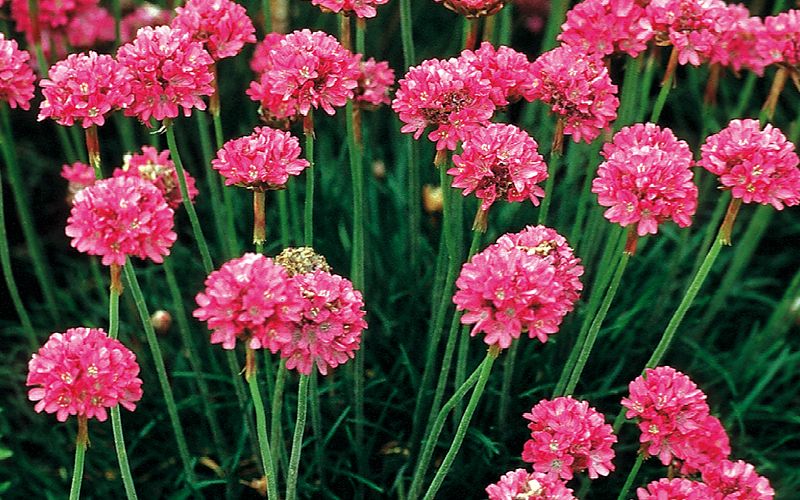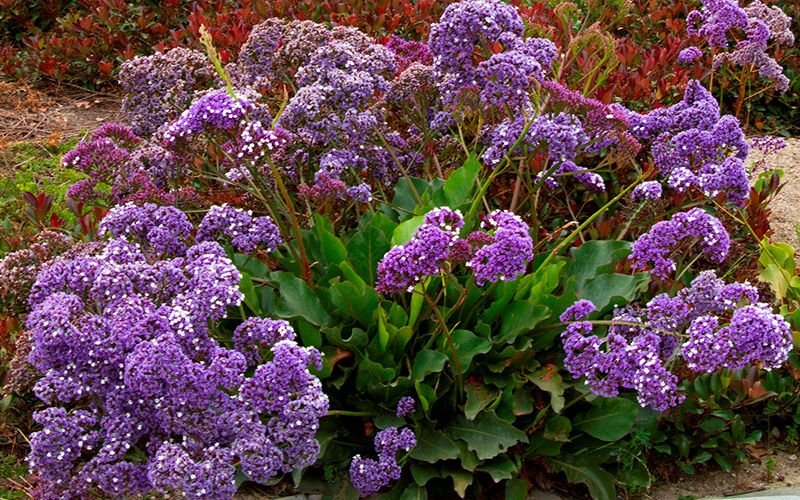 Fire-Resistant, Waterwise
Cacti and Succulents
Succulents and cacti are fleshy plants that store water in their foliage making them fire-resistant and some of the simplest plants to grow. They provide clean lines and textures to the landscape.
Agave (Agave sp.)
Aloe (Aloe sp.)
Hens and chicks (Echeveria sp.)
Ice plant (Lampranthus sp.)
Prickly pear (Opuntia sp.)
Stonecrop (Sedum sp.)
Senecio (succulent-type Senecio sp.)
Trailing ice plant (Delosperma sp., Drosanthemum sp.)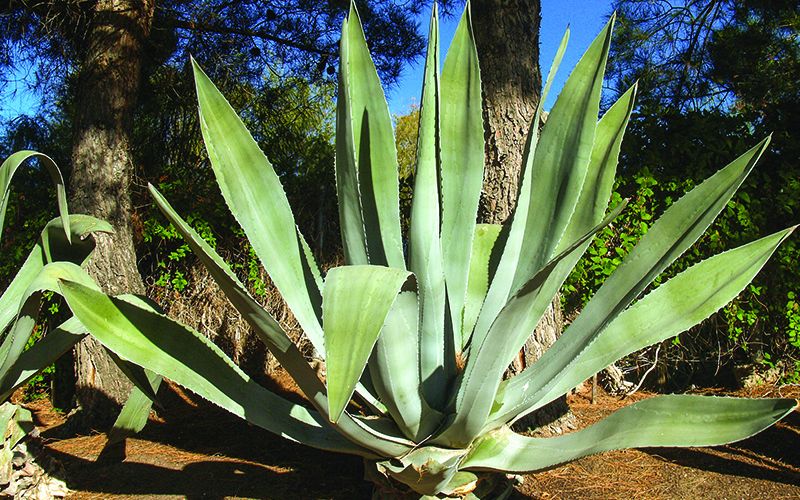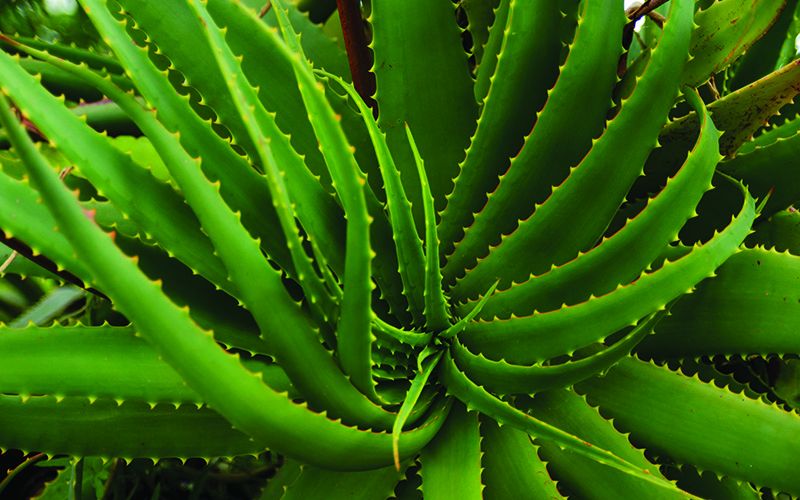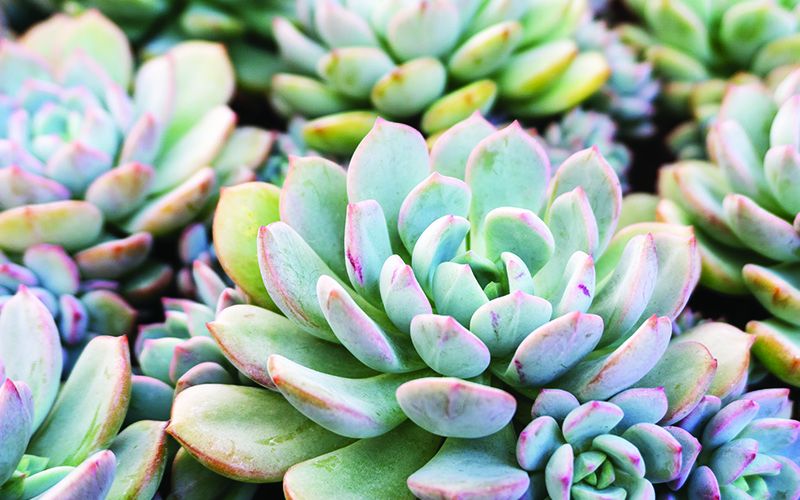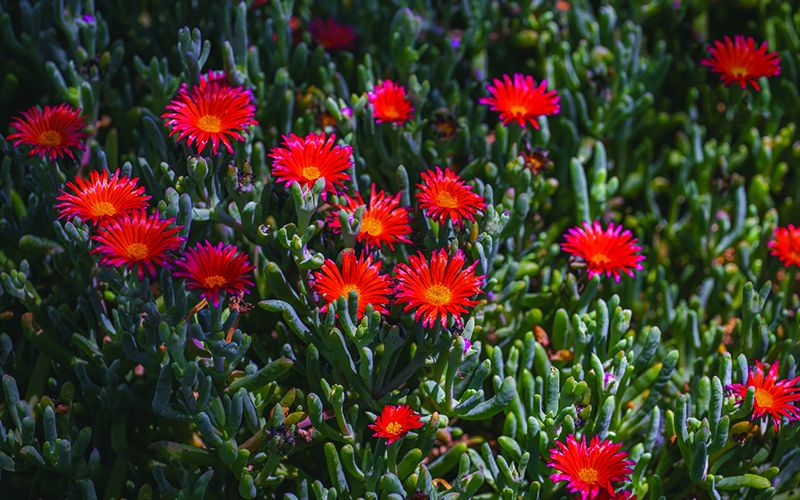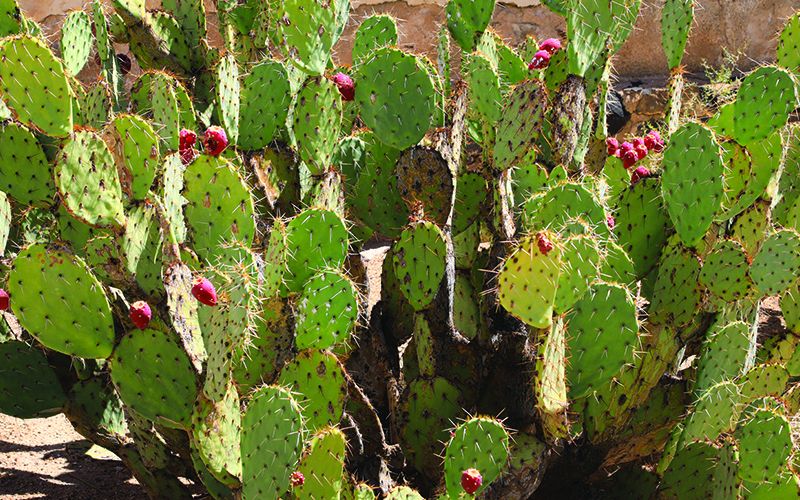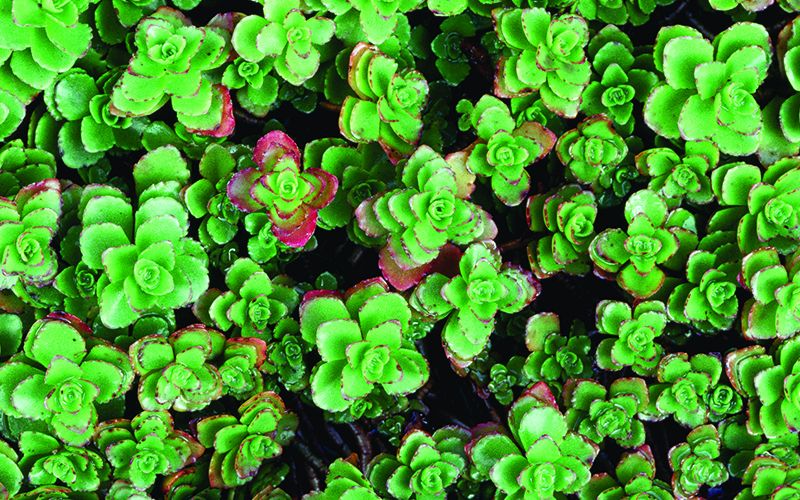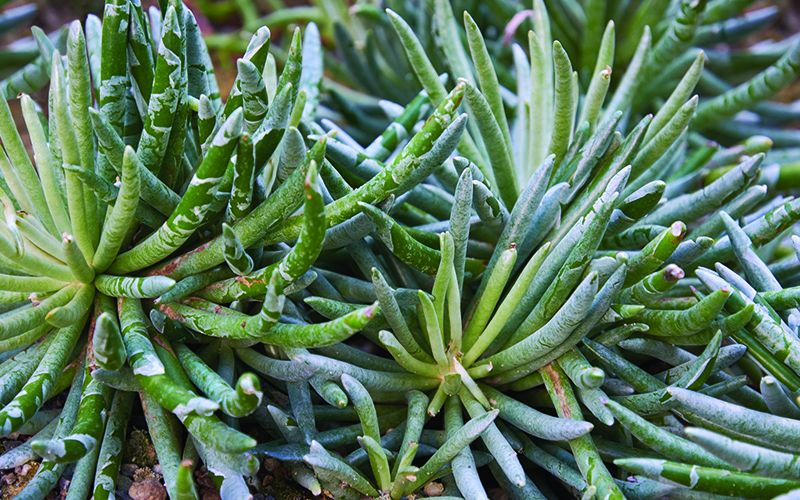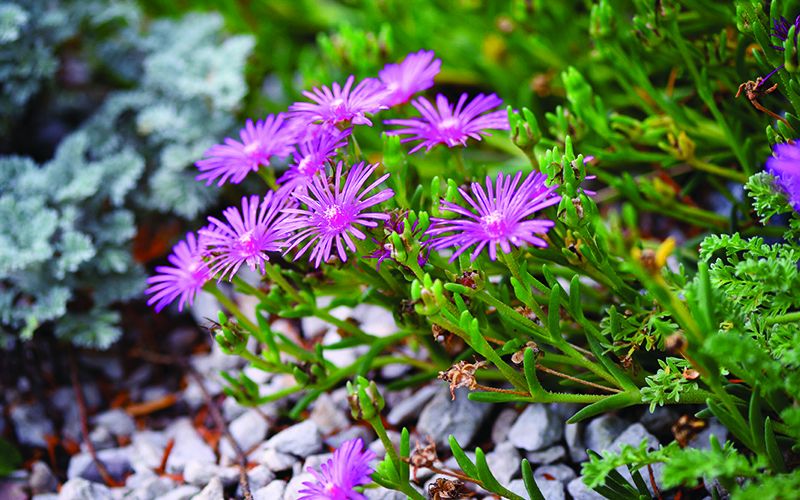 Plants to Avoid
Many plants contain volatile oils, wax or pitch which burn readily and can cause embers to fly with the prevailing winds—spreading a fire quickly. Included in this category are many classic, low-water plants—they must not be used in a firescape.
Plants to Remove or Avoid Planting in Fire-Prone Areas
Acacia (Acacia sp.)
Algerian ivy (Hedera canariensis)
Arborvitae (Thuja sp.)
Artemesia (Artemesia sp.)
Bamboo (Bambusa, Phyllostachys and others)
Cedar (Cedrus sp.)
Cypress (Cupressus sp.)
Eucalyptus (Eucalyptus sp.)
Fern Pine (Podocarpus sp.)
Fir tree (Abies sp.)
Fountain grass (Pennisetum sp.)
Hopseed bush (Dodonea viscosa)
Juniper (Juniperus sp.)
Mexican fan palm (Washingtonia mexicana)
Miscanthus (Miscanthus sp.)
Pines (Pinus sp.)
Rosemary (Rosmarinus sp.)
Spruce (Picea sp.)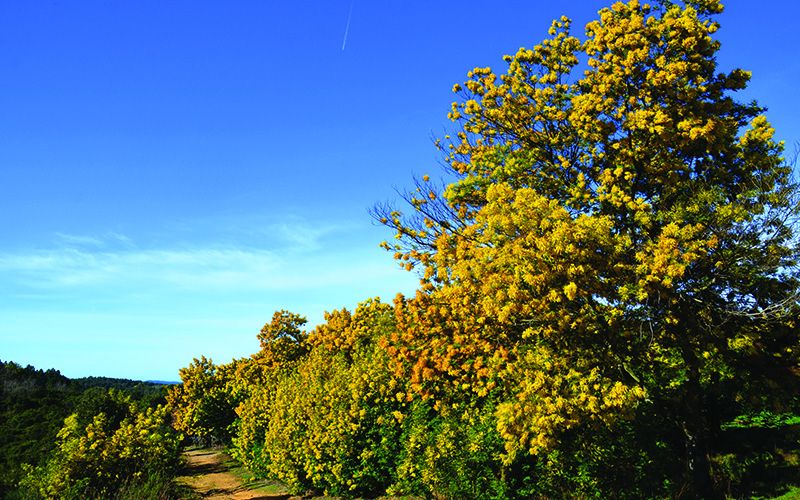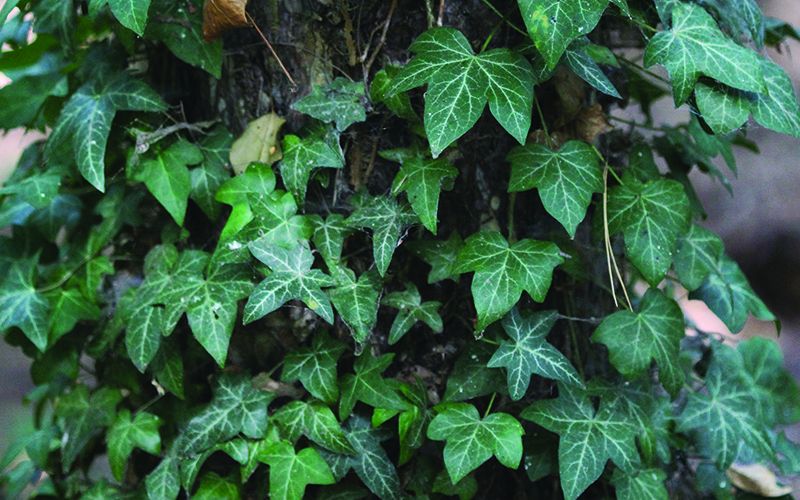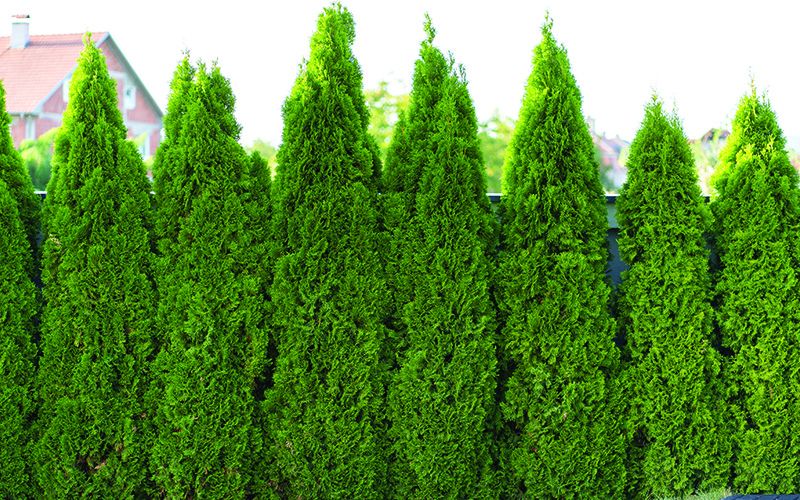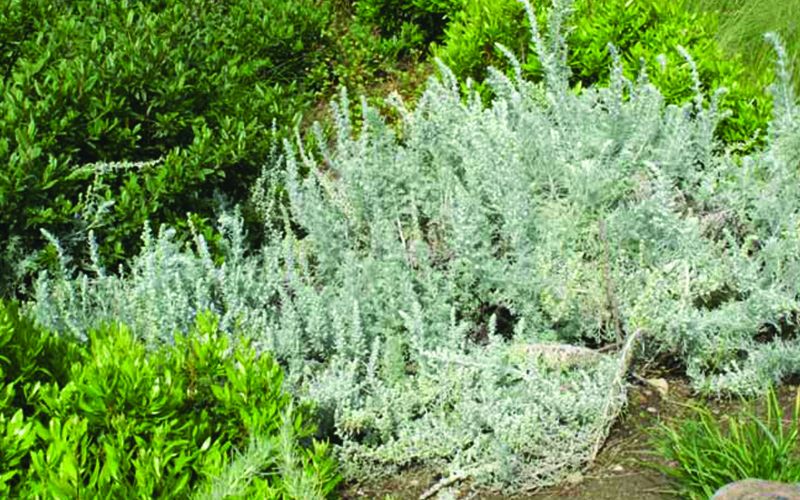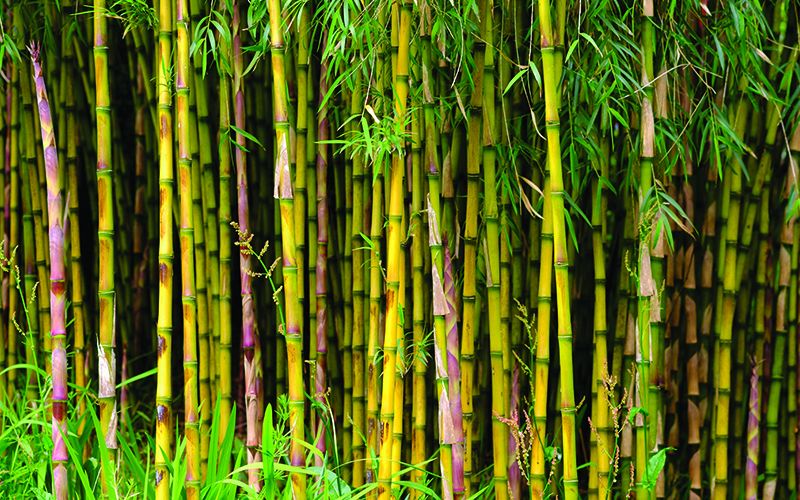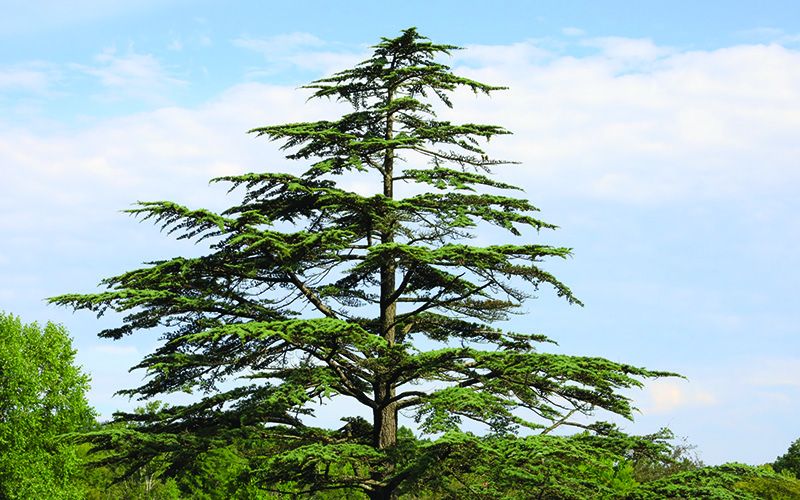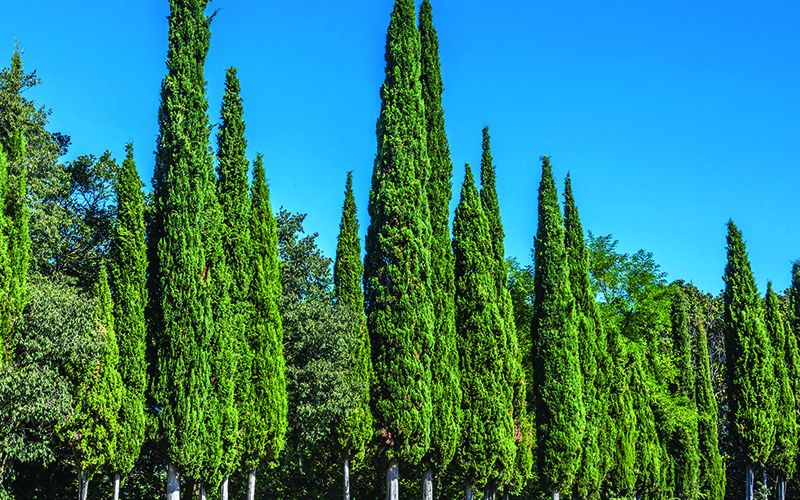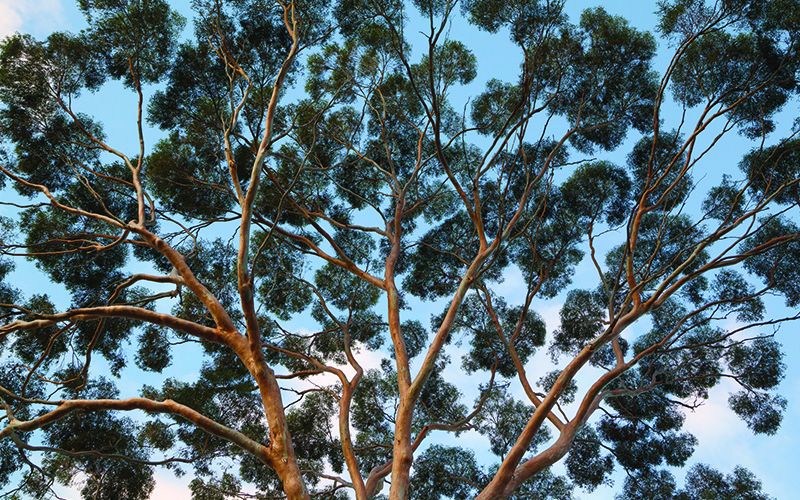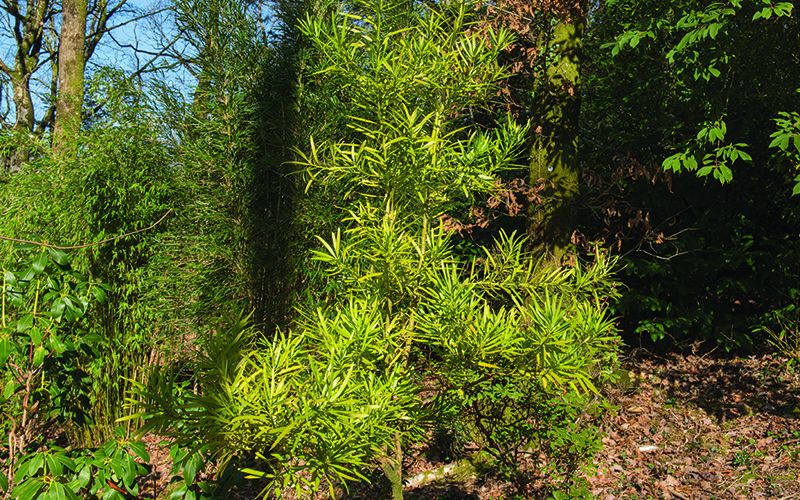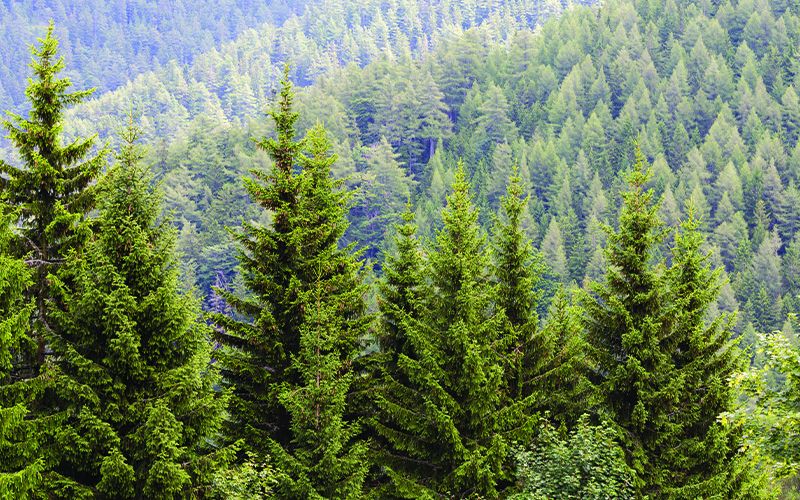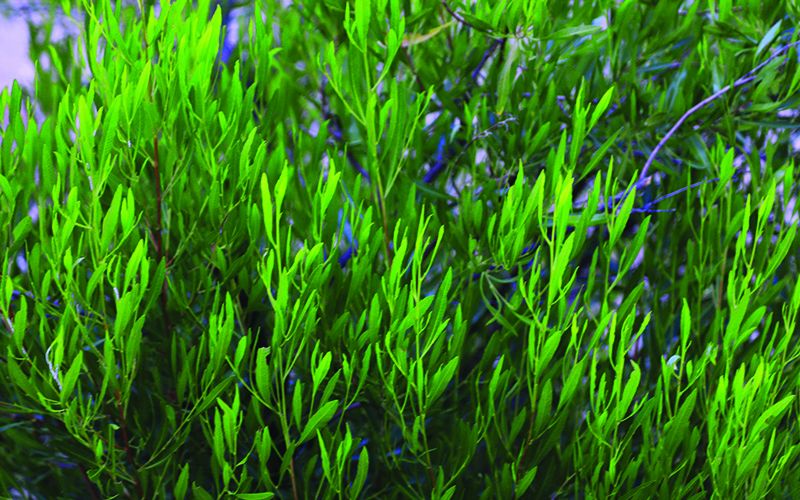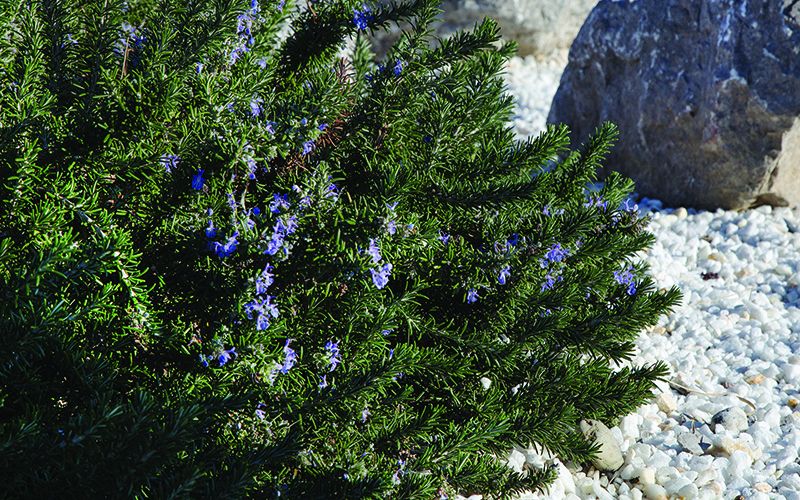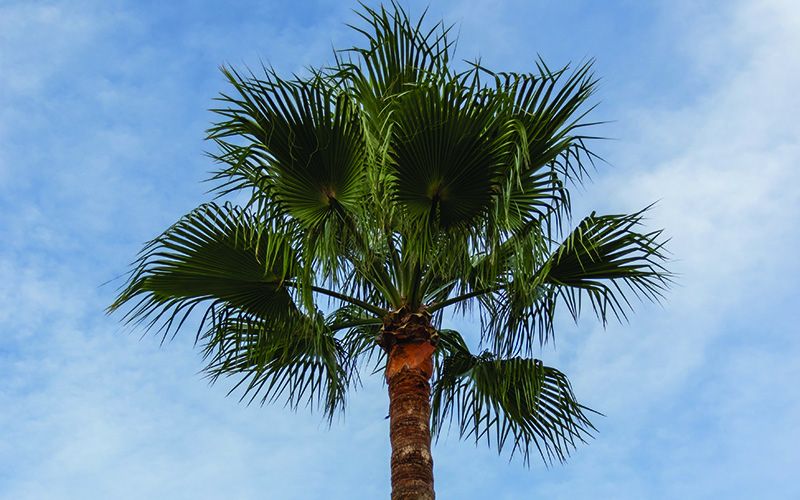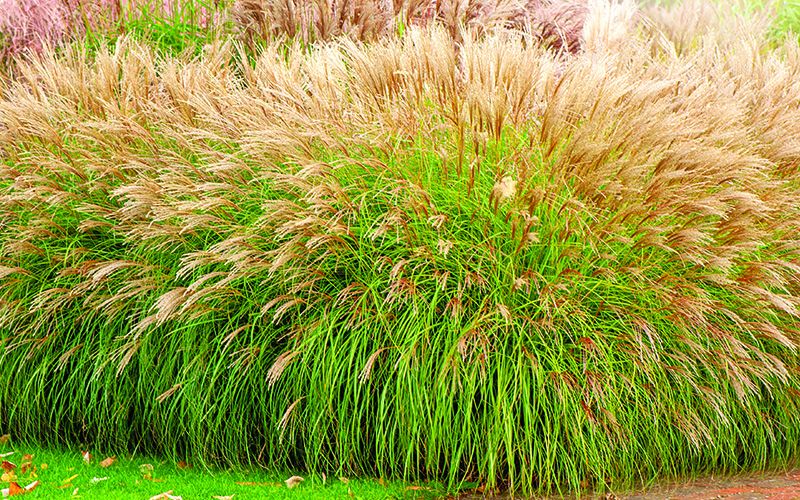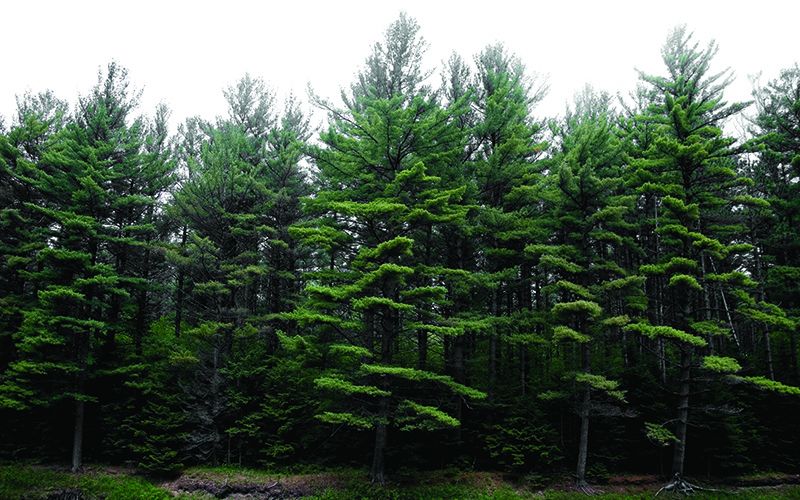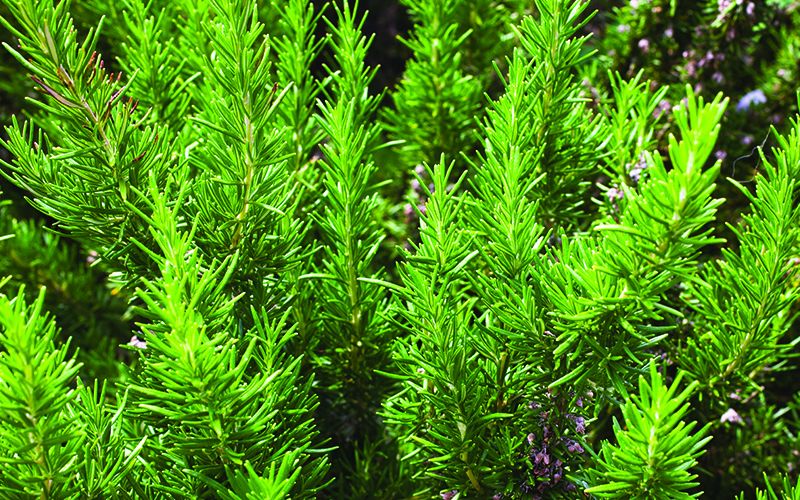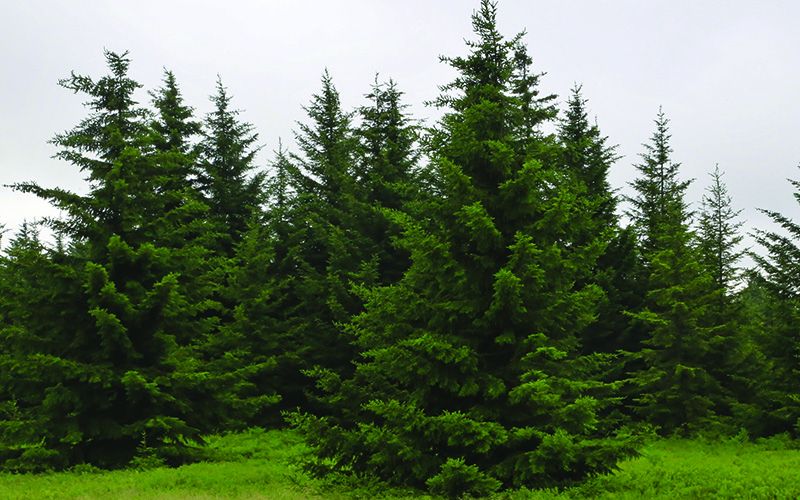 Lifetime Guarantee on All Trees and Shrubs
We are committed to your gardening success and strive to be your preferred nursery. In living our commitment to Gardening without Guesswork we guarantee all of outdoor trees and shrubs for life.