Outdoor Project
Pumpkin Topiary
Create a pumpkin topiary that will last throughout fall. Play with different sizes and shapes of pumpkins to create a topiary to fit your space and décor style.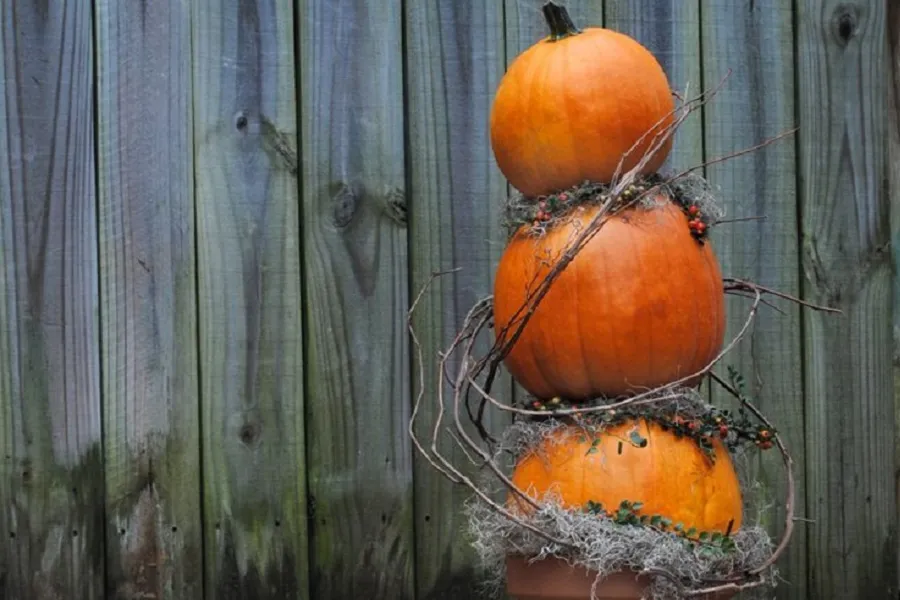 Instructions
Choose 3 pumpkins in varying sizes that are somewhat flat on the top and 1 'pumpkin pie' pumpkin.
Get a pot that is slightly smaller in diameter than your largest pumpkin.
Remove the stems of the 2 smaller pumpkins
Rest the largest pumpkin on the rim of the pot and stack the next smallest on top.
To add stability to the pumpkin topiary, drive a short wooden dowel that is sharpened on both ends through the stack of heirloom pumpkins by hammering it with a mallet. Leave a bit of the top of the sharpened dowel exposed. ( If they are stable enough, stack them without the dowel and they will last longer).
Place the pie pumpkin on top of the stack pushing it down onto the dowel.
Add Spanish moss in any gaps between the pumpkins.
And, for a finishing touch wrap vines and berries from your garden around the pumpkins loosely.
Shopping List
1 - 20 Inch Pot
2 - Medium Pumpkins
1 - Pumpkin Pie Pumpkin
1 - Spanish Moss bag