We Want to
Help You Grow
Our ongoing training and on-the-job experience provides tremendous opportunities for career advancement within Armstrong Garden Centers or our sister brand, Pike Nurseries. We will partner with you to determine your advancement and career path. Our team is here to help you achieve your career goals.
Management Trainee Program
The Manager Trainee Program is a hands-on experience into the ins and outs of our retail operations. This comprehensive eleven-week training program provides interactive classes that practice coaching and training associates, store operations, financials, human resources, buying, marketing, visual merchandising presentations and much more. The capstone of the program has trainees giving a presentation to Armstrong Garden Centers' leadership team including the CEO. This program is designed to teach not only our business but the leadership skills needed to become a successful Armstrong store manager.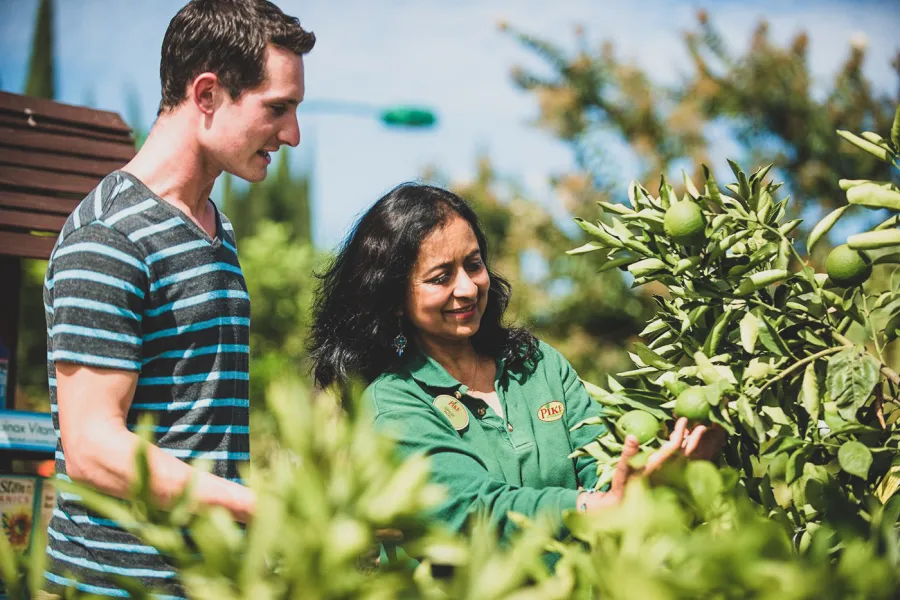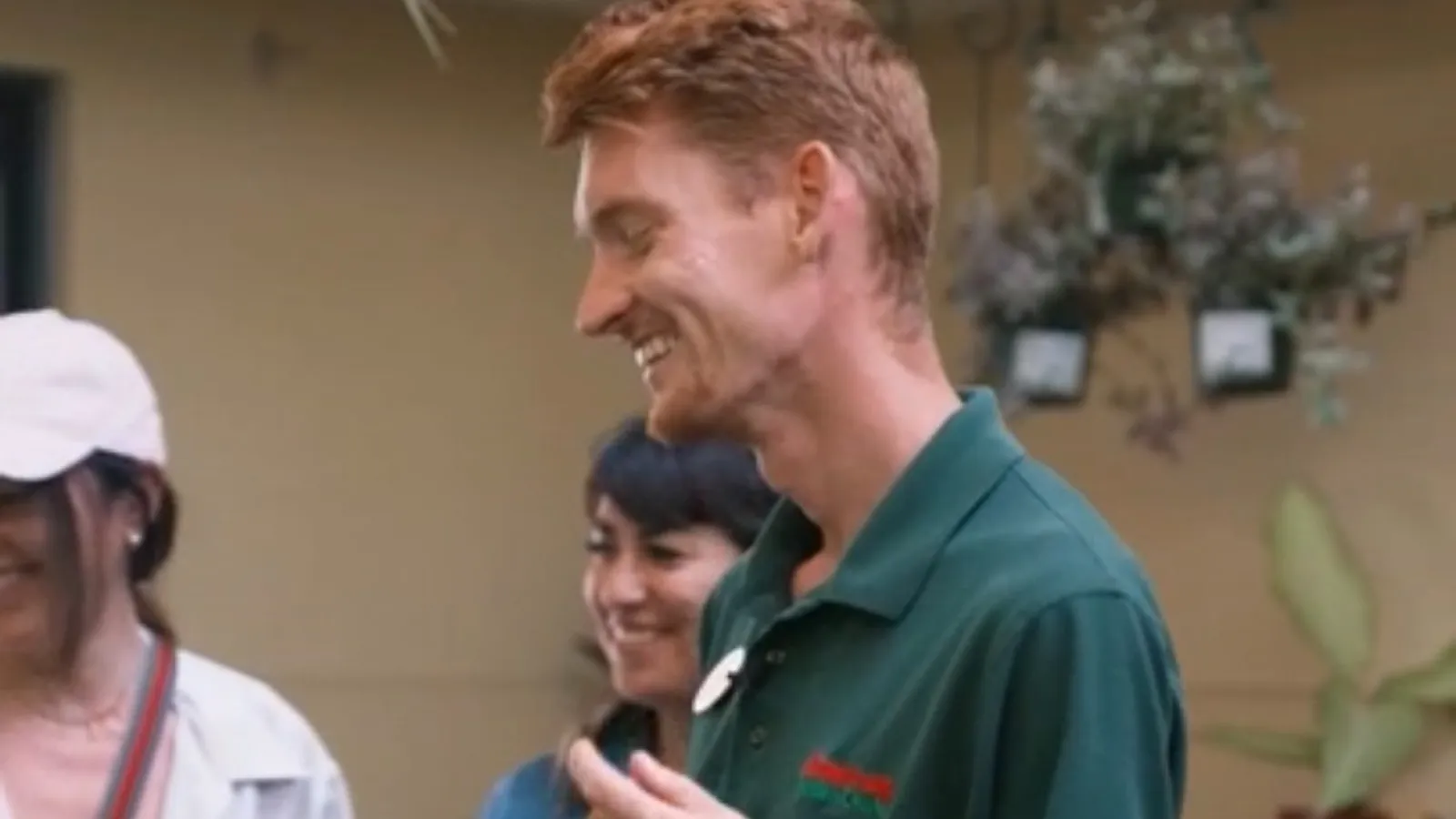 I've been able to enjoy every role I've been a part of
Transcript

My name is Eric and I'm the store manager at Armstrong Garden Center in Glendale. On a typical day here I'm interacting with customers, you know chatting and helping them with projects and when I am not, I'm talking to my own associates building our family culture here and looking to improve the place. You know with a company that's been around as long as Armstrong, it's nice to know that with the employee ownership program, that really inspired me to work my way up. I've been able to enjoy every role I've been a part of. Some of the most fun I have is interacting with guests when they come up and all day they say you must love working here and I do. I mean I am surrounded by plants, fresh air, and people. It's hard not to be happy in such a peaceful place.
New-Hire Orientation Training
Every Armstrong associate attends a thorough new-hire orientation and regional store tour to learn about the Armstrong brand, our customers, and how we live our brand promise to take the guesswork out of gardening for our communities before they start working at the store. Our number one focus each and every day is the customer and we strive to exceed their expectations through local horticulture expertise, selection, and customer service. This introduction to a career with Armstrong Garden Centers covers a wide range of topics that will inspire and prepare new employees for their first day with our company.
New to Position Training
Your Armstrong Garden Centers regional manager meets one-on-one with management-level associates taking on a new role within the company and works individually with them to give them the tools they need to succeed. This training is customized for each associate based on their experience and personal strengths and challenges. We truly dedicate ourselves to giving Associates the tools to succeed.
Horticultural Training
Armstrong's "Hort 101" class series is designed to give our associates a well-rounded and thorough education in all aspects of gardening in California. Our "Hort 201" four-week series of classes to prepare Armstrong Associates to pass the California Certified Nursery Professional exam. It is an in-depth education in plant identification, horticultural practices, and California landscape design.
Sales Skills Workshop
Our customer is our number one focus. In this training, we develop our associates' knowledge in the areas of customer service and selling. We uncover the customers' wants and needs and walk through different scenarios to help develop our associate's confidence. This is a very interactive program that will give new associates key selling skills while challenging associates with decades of experience.
New Product Training
Knowledge is power. Our buyers only bring in the best plants and garden products that work in our unique California climate and it's important that our associates know the products so they can give our customers accurate information that will allow them to garden without guesswork. New product training is offered in a variety of ways including supplier-partner seminars and training, store meeting product focuses, and in-store buyer visits.
Learn to Grow Event
Before each spring, we create multiple learning seminars along with an internal tradeshow that features our valuable supplier partners. Associates spend a day learning about new plants and garden-related products as well as freshening up knowledge on our current product mix. This high-energy day is filled with dynamic speakers, a global view of the company's performance and initiatives, and great product knowledge, and gives associates a chance to connect with other associates in the company. It truly is a one-of-a-kind event that is designed for our associates.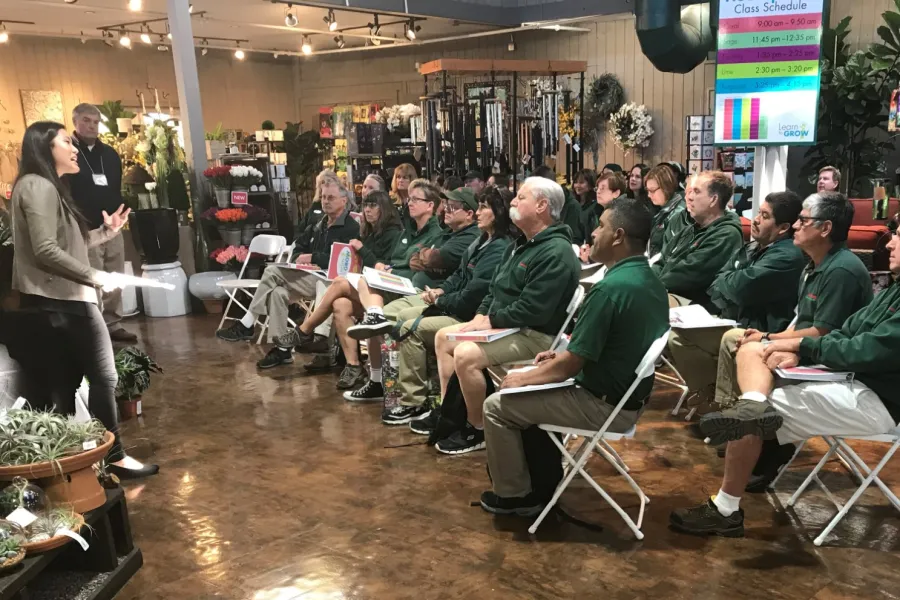 Ready to Join the Armstrong Team?