Blueberry Lemon Scones
A wonderful addition to brighten your morning, afternoon, or evening! Harvest flavorful blueberries and zesty lemons from the garden to make a perfect pastry everyone will love. California offers the perfect conditions to grow citrus trees of all kinds, and Armstrong offers the best blueberry varieties to thrive in our unique climate.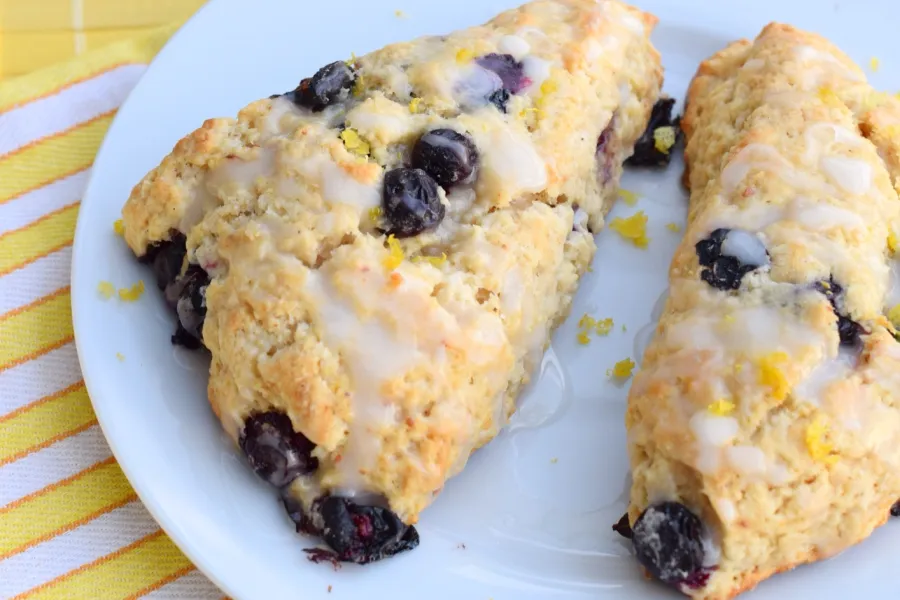 Ingredients
1/4 cup granulated sugar
2 tsp baking powder
1/2 tsp table salt
6 tbsp frozen unsalted butter
1 cup blueberries
3 tbsp lemon zest
3/4 cup cold heavy cream
1 large egg
2 tsp vanilla extract
Instructions
Preheat oven to 400F. Line a baking sheet with parchment paper and set aside.

In a large bowl, whisk together flour sugar, baking powder, and salt.

Using a grater, shave frozen butter into pea-sized pieces, and add to flour mixture.

Add in blueberries and lemon zest and stir to lightly coat blueberries.

In a separate bowl, whisk cream, egg, and vanilla extract.

Pour cream mixture into flour mixture and stir until just combined.

On a lightly floured surface, work dough into a six inch circle.

Use a large knife to cut into 6 wedges. Transfer to baking sheet.

Brush the tops of the scones with heavy cream. Sprinkle with sugar if desired.

Bake for about 15 to 20 minutes or until golden brown and cooked through.