Houseplants on Moss Poles
How To: Grow Houseplants on Moss Poles
Moss poles are a fun way to grow climbing houseplants to achieve impressive houseplants featuring larger, more beautiful leaves. Using moss poles imitate plant's natural growing environment, perfect for pothos, monstera, philodendrons, and more. When grown on a pole, you'll see leaves increase in size and grow faster. Aerial root nodes (small brown nubs) help the vines grow upward and help hydrate the plant. Follow this easy DIY and starting growing bigger, more vigorous plants on moss poles.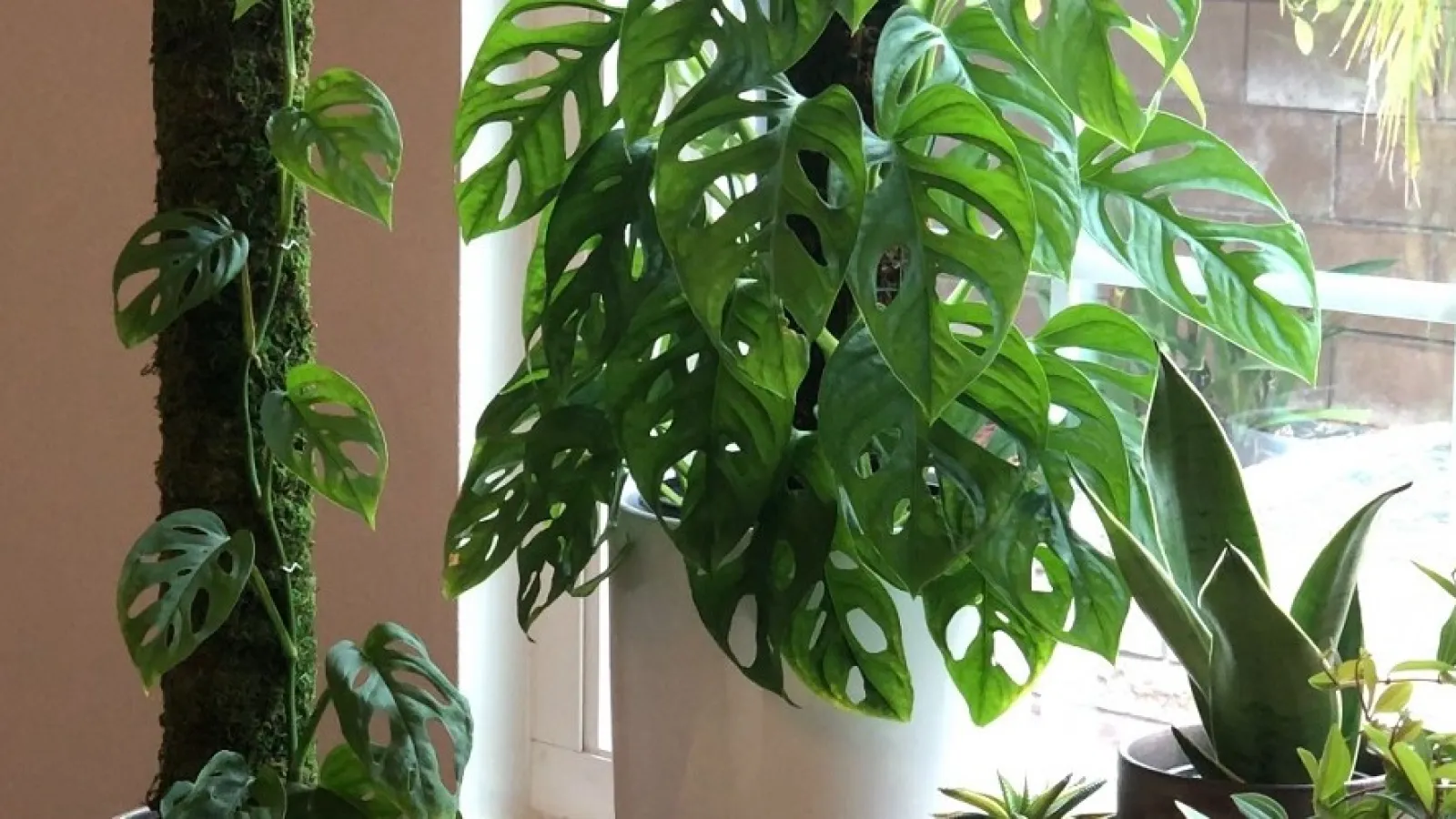 How to: Grow Houseplants on Moss Poles
Ingredients
Trailing Houseplant
Pot with drainage hole
Moss Pole with Fasteners
Dr. Earth 'Pot of Gold' Potting Soil
Dr. Earth 'Root Zone' Fertilizer
Planting Tips
This project is great any time of year, choose a trailing houseplant like a pothos, monstera, or philodendron.
Choose a pot with a drainage hole.
Fill your pot with enough Dr. Earth Pot of Gold Potting Soil so that when you place your houseplant in the pot the soil line will be about an inch from the pot's rim.
Place a small handful of Dr. Earth Root Zone organic starter fertilizer in the pot with the new soil and gently work into the soil.
Remove your houseplant from the grower pot gently and place into your new pot. Fill in with more Dr. Earth Pot of Gold Potting Soil and gently tap the soil to remove air pockets.
Place your moss pole into the soil near the base of the plant.
Train your houseplant to grow up the moss pole by lifting the vine and using the fasteners to attach it to the pole.
Water thoroughly.
As your houseplant continues to grow on the moss pole use more fasteners as needed.