When Do You Prune Roses
January and February are the best months to prune roses in California. Rose plants have dropped their foliage and their sap thickens to protect the plant from freezing temperatures. Essentially, the rose is hibernating, or dormant, and reserves its nutrients deep within the core of the branches. Since the rose plant is sleeping, it's the perfect time to prune roses before it wakes up for spring and pushes out new growth.
5 Easy Steps
How to Prune a Rose Bush
Using a clean, sharp Corona Aluminum Bypass Pruner and wearing Boss Guardian Angel extended sleeve gloves remove dead or damaged canes as well as small, twiggy ones.
Only prune above the bud union. Remove canes that are growing towards the center of the shrub to create an open "vase" shape.

Cut back remaining canes by about two-thirds. Make cuts just above an outward-facing leave node. Treat cane cuts with Bonide Pruning Sealer.

Remove all leaves from the remaining canes. Gather leaves to prevent the spread of any diseases or bugs.

Once new growth reaches 1-inch, feed with Dr. Earth Rose & Flower Food.

Downloadable PDF: Click Here

What You'll Need
for the best results when pruning your roses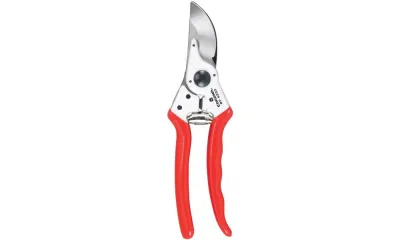 Corona 1" Bypass Pruner Aluminum Handle
The Corona Bypass Pruner is designed to hold a precision edge and heat-treated blade for durability and long service life. The high carbon blade can be resharpened for continued clean cutting. The pruner is lightweight and well balanced to reduce hand fatigue during extended use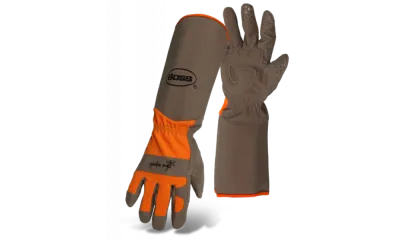 Boss® Guardian Angel Extended Sleeve Gloves
Boss Guardian Angel Extended Sleeve Garden Gloves feature padded, synthetic leather palms that provide durable wear and protection from sharp thorns. The extra-long cuff protects forearms while the stretchable back provides comfort and fit.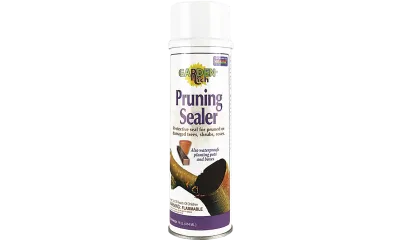 Bonide® Pruning Sealer
Protective sealer for cut branches. Allows air to enter to help promote regrowth.
File Download: Label

Available in: Spray & Brush-On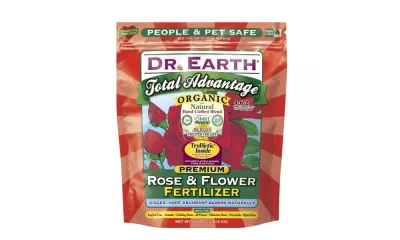 Dr. Earth Total Advantage® Rose and Flower Fertilizer
Dr. Earth® Total Advantage® Rose & Flower Fertilizer is formulated to feed flowering plants naturally to promote bigger and more abundant blooms. Dr. Earth® Total Advantage® Rose & Flower Fertilizer is great for all roses, flowers, flowering trees, shrubs as well as annuals & perennials.

Available in: 4lb, 12lb & 25lb
Down To Earth Langbeinite 0-0-22 Fertilizer
An organic mineral made of three key nutrients in one item - and uniformly distributes these nutrients. Sulfur lowers the alkalinity, Potassium aids in overall plant health, Magnesium intensifies the flower color.

Down Earth Organic Alfalfa Meal

Easy to apply organic pellets that slowly release nutrients, increases vigor and flower production. It aids in basal break which is when there's new growth from the bud union.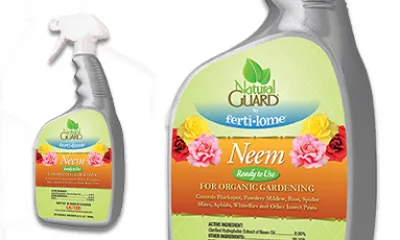 Nature Guard Organic Neem

A great 3-in-1 product that can be applied to foliage as it starts to emerge that acts as a barrier from fungus and repels insects like Japanese Beetles.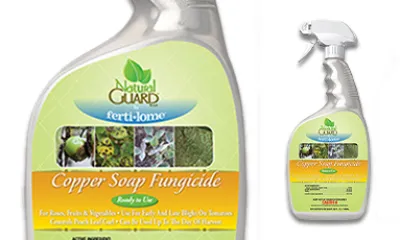 Nature Guard Organic Copper Soap Fungicide
Protects roses from more common fungus like powdery mildew and rust. Apply as your roses start to wake up and leaf out to prevent fungus from developing during our winter rain. It's easiest to use the RTU - it is not rain-fast