How to Prune Climbing Roses
Pruning Climbing Roses
Climbing roses provide beauty to walls, trellis, fences and more. January and February are the best months to prune climbing roses in California before their new spring growth. Climbing roses are dormant allowing you to easily see the plant structure and prune with ease.
How to Prune a Climbing Rose
Using a clean, sharp Corona Aluminum Bypass Pruner and wearing Boss Guardian Angel extended sleeve gloves remove any canes that are growing away from your trellis or wall that cannot be trained. Be sure to prune at the base of the cane.
Prune back any dead, damaged or crossing canes as well as small, twiggy canes. Start at the base of the rose above the bud union and work your way up.
Remove any canes that rub against the trellis. The rubbing causes an opening that will make your rose more susceptible to disease.
Step back and look at your rose to determine how you want it to grow. On climbing roses there are two types of canes:

Main canes form the structure of the rose. These come from the base of the plant, and ideally, you'll have 5-6 of them. Tie these to form an arched vase shape. Be sure to save all new canes that form at the base above the bud union during the growing season. These new canes will be your most productive ones.
Lateral canes produce the blooms. These shoots form off the main canes.
Prune back all lateral canes, leaving about three nodes. Cut at a 45-degree angle 1/8 to ¼-inch above the third node.
Now you will have main canes with short, flowering lateral canes. Now tie your main canes to the trellis gently turning them outward with tree ties. Do this with each main cane so they are well spaced allowing room for lateral canes that will form this spring and produce roses.
Apply pruning sealer to any exposed cuts to create a breathable barrier from disease and insects.
Remove all leaves and debris to prevent the spread of any diseases or bugs.
Once new growth reaches 1-inch, feed with Dr. Earth Rose & Flower Food.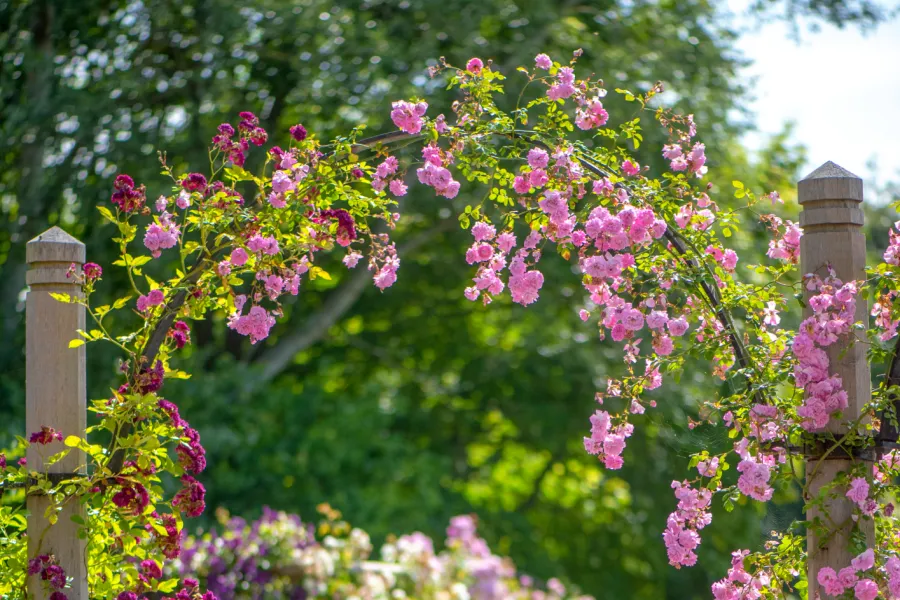 What You'll Need
For the Best Results when Pruning Your Climbing Roses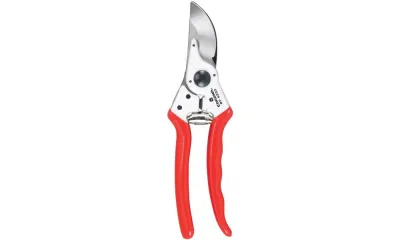 Corona Bypass Pruners
Designed for durability, strength, and sharpness. This is the hand pruner Armstrong experts use daily, for the best quality & comfort - perfect for pruning climbing roses.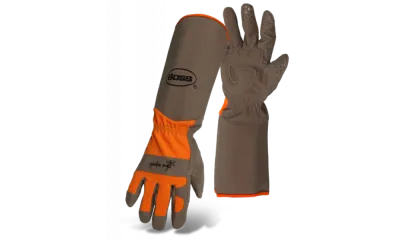 Rose Gloves
Protect your hands and arms when pruning with durable gloves featuring long-sleeves, plus finger grips, padded palms, and stretchable-backs for comfort and fit.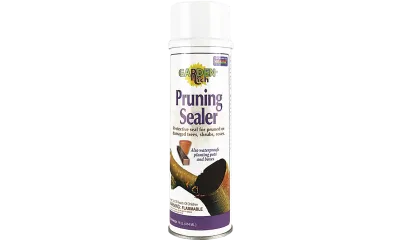 Pruning Sealer
Apply this easy-to-use sealant on freshly pruned roses, shrubs, or trees. Creates a breathable barrier to guard fresh cuts from pest insects, and disease.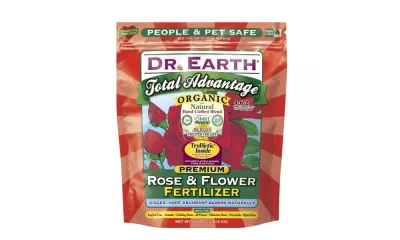 Dr. Earth Total Advantage® Rose and Flower Fertilizer
Roses will want nutrients when they start growing in spring. Formulated for the unique needs of roses to naturally promote bigger and more abundant blooms. Easy-to-apply granular organic fertilizer.
Available in: 4lb, 12lb & 25lb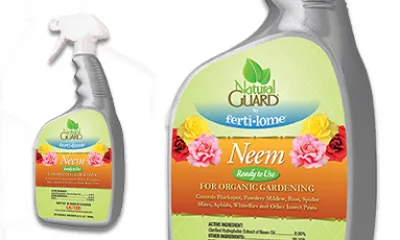 Nature Guard Organic Neem

A great 3-in-1 product that can be applied to rose foliage as it starts to emerge acting as a barrier from fungus and repels insects like Japanese Beetles.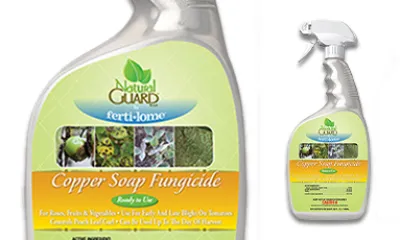 Nature Guard Organic Copper Soap Fungicide
Protects roses from more common fungus like powdery mildew and rust. Apply as your roses start to wake up and leaf out to prevent fungus from developing during our winter rain. It's easiest to use the RTU - it is not rain-fast.