Beautiful blooms & lush foliage for long-lasting beauty.
D.I.Y. Orchid Container Garden
Create a custom planter with our-high quality orchids, accented with unique houseplants. This quick, easy project makes a great gift for a loved one or to brighten your home with flowers that last for weeks or even months. Choose blooms, accents, and pottery based on your favorite colors for a truly personalized arrangement. Use this as a guideline, feel free to scale up this project and use a larger pot and more plants.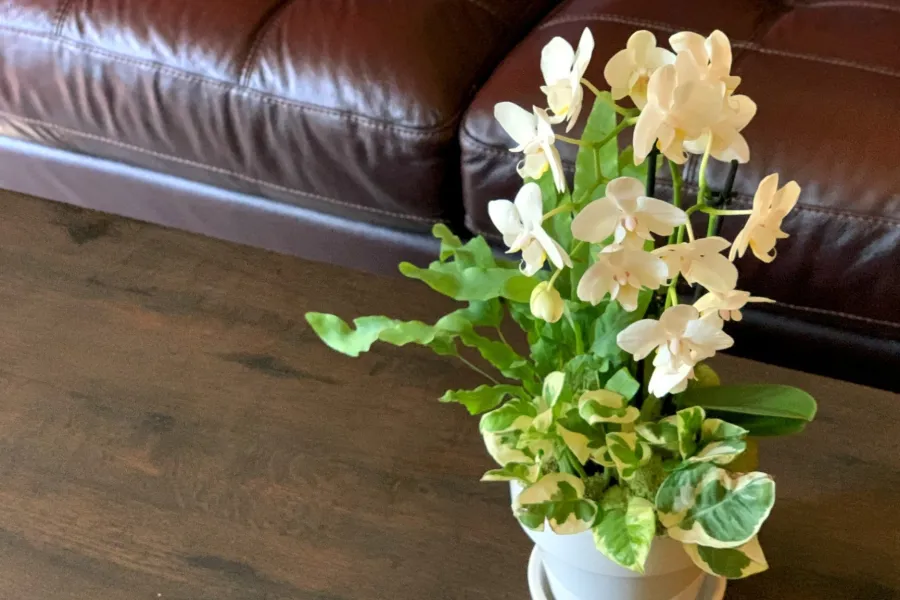 Ingredients
Blooming Orchid plant thriller
4 inch Upright Fern filler
4 inch Pothos spiller
Pot and Saucer about six inches wide
Keeper Stopper Pot Screens
Dr. Earth 'Pot of Gold' All-Purpose Potting Soil
Supermoss
Houseplant fertilizer
Shopping Tip
We recommend choosing your Orchid first, as it's the star of your container, and then choose plants and pottery that help accentuate the bloom colors.
Be sure to choose a pot with a drainage hole, to promote balanced drainage and healthier roots.
Don't be afraid to scale up this project, or choose an unconventional pot shape (square, oval, etc.) and arrange the plants in a unique way.
Moss offers another great opportunity for customization, choose from our wide array of colors and moss types.
Planting Steps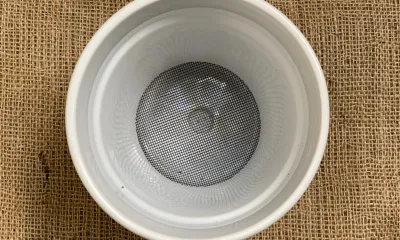 1. Prepare the Pot
Remove tags from your pot and saucer, and place a 'Keeper Stopper' inside over the drainage hole; If it doesn't quite fit, feel free to trim the screen down and adhere with a bit of tape.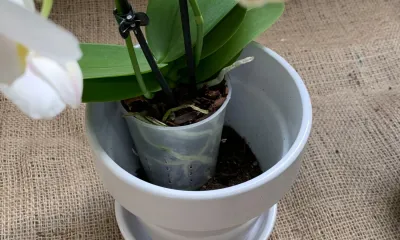 2. Start with Soil
Place a shallow layer of soil at the base of the pot. Set the orchid on top of the soil, keeping the plant in its flexible pot so that it can be watered separately from the rest of the plants.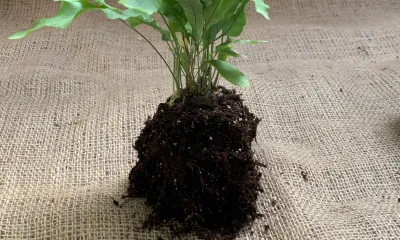 3. Adding Accents
Gently, loosen the excess soil around the root ball of your accent plants so that you can nestle it into the pot, right up against the flexible orchid pot.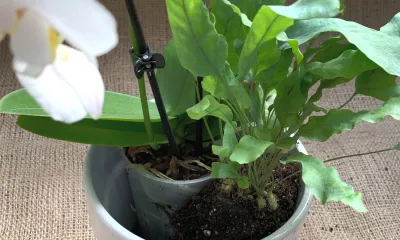 4. Fun with Fillers
Turn the plants carefully, until you are satisfied with the arrangements. Your filler should face outward, leaving an open space for your spiller plant. Our filler here is a 'Blue Star' Fern.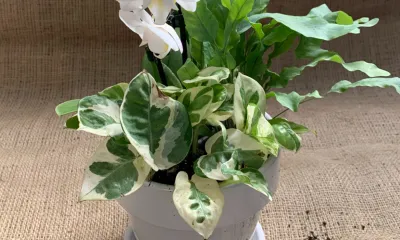 5. Spiller Spot
Place your spiller in the open spot, making sure that the foliage faces outward from the center of the pot, ready to cascade over the side. Now's the time to backfill any open spots with soil, using a finger to make sure soil fills any open air pockets.
6. Final touch
Finish your display with a layer of moss, we've chosen a bright green reindeer moss to complement the plants. Finally, be sure to water in your arrangement, and apply your preferred houseplant fertilizer according to the instructions on the package.