Watermelon & Mint Popsicles
REFRESHING & DELICIOUS!

Watermelon & Mint Popsicles
Watermelon is the quintessential fruit of summer. Make a refreshing and nutritious summer treat for the whole family to enjoy. Feel free to make this recipe your own by adding other fresh ingredients from your garden, like strawberries, blueberries, or basil.
Prep time: 5 minutes
Freeze time: 4 hours
Makes 10 Popsicles
Step 1 - Blend watermelon chunks and lime juice in a blender or food processor
Step 2 - Place a few mint leaves in each of your popsicle molds
Step 3 - Pour your watermelon mixture into each the popsicle mold
Step 4 - Freeze for at least 4 hours & enjoy!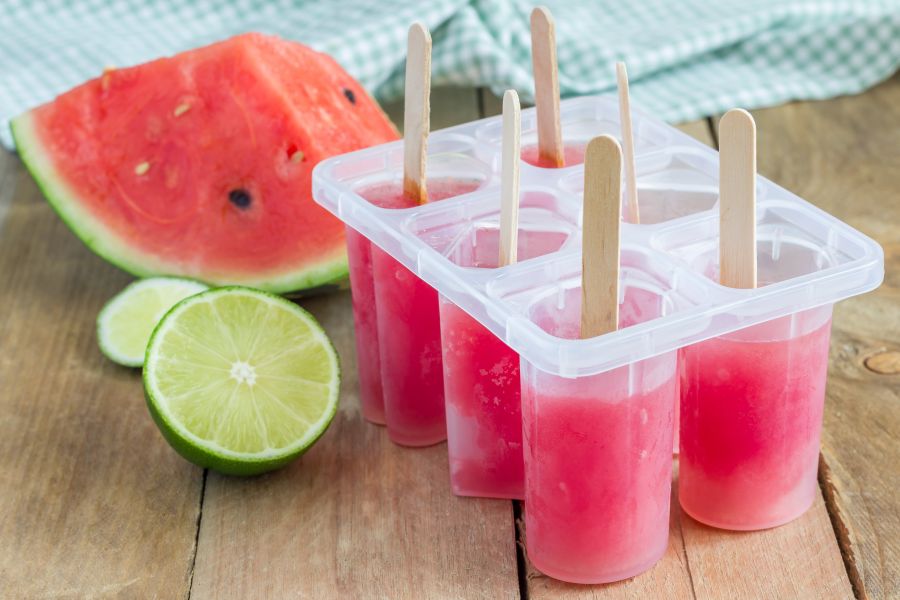 Ingredients

1/2 cup of lime juice
4 cups of watermelon, cubed
Handful of fresh mint
Other Tools Needed
Blender or food processor
Popsicle mold or plastic cups and popsicle sticks